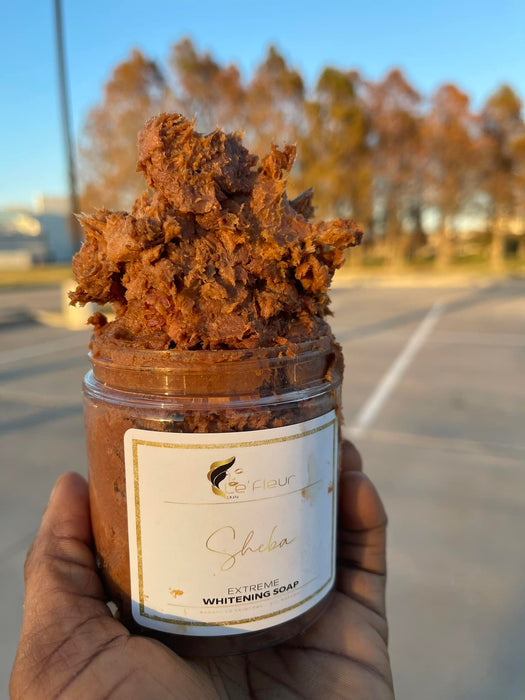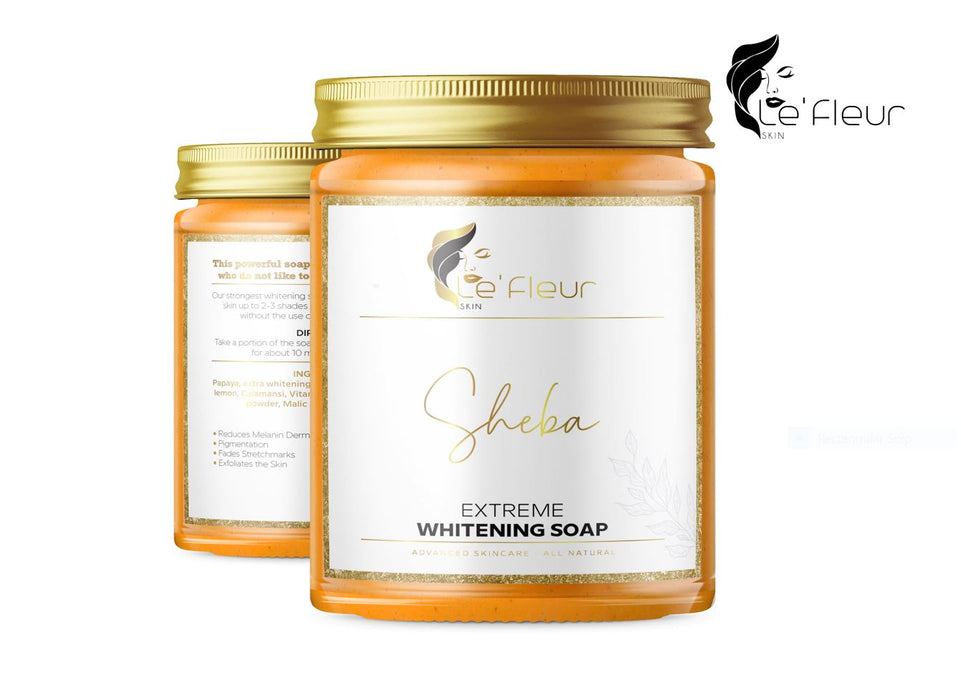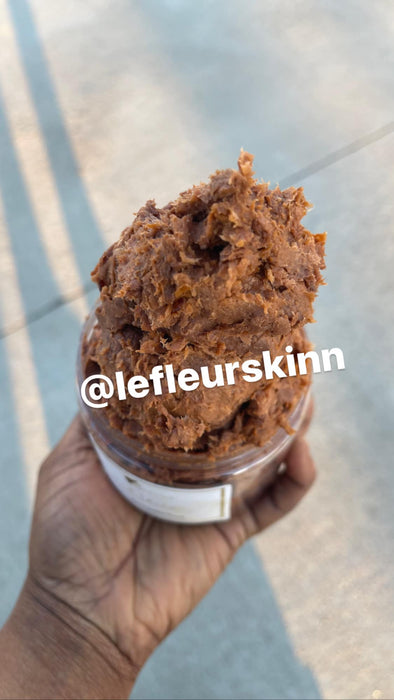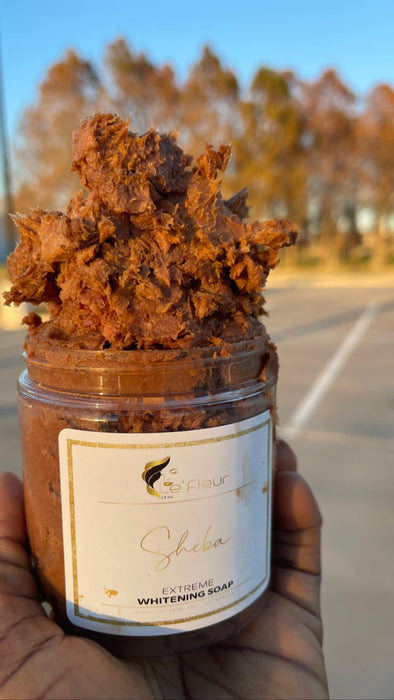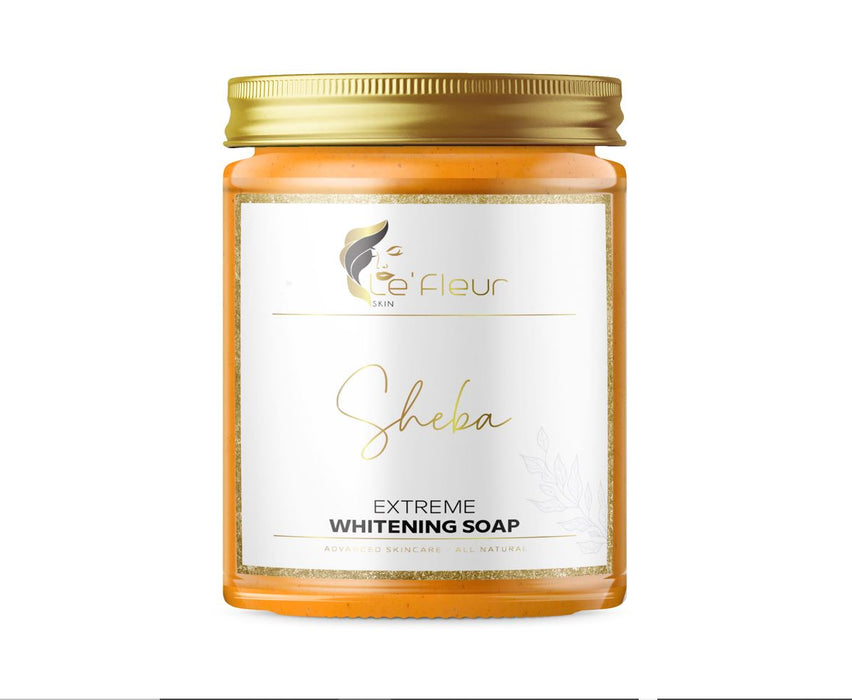 SHEBA EXTREME WHITENING SOAP ***UPGRADED***
This powerful soap is formulated for people who do not like to use lightening creams.
Our strongest whitening soap effectively whitens stubborn skin up to 2-3 shades and clears hyperpigmentation without the use of other whitening agents.
It reduces melanin dermal pigmentation, fades stretchmarks, exfoliates the skin, kills acne-causing bacteria to clear up pimples, and fades dark spots.



Directions: Take a portion of the soap and rub over moist skin. Leave for about 10 minutes before shower.


Ingredients: Papaya, extra whitening serum, Glycolic acid, kojic acid, lemon, Calamansi, Vitamin C, Licorice, Camwood, Rice powder, Malic acid, and essential oils.