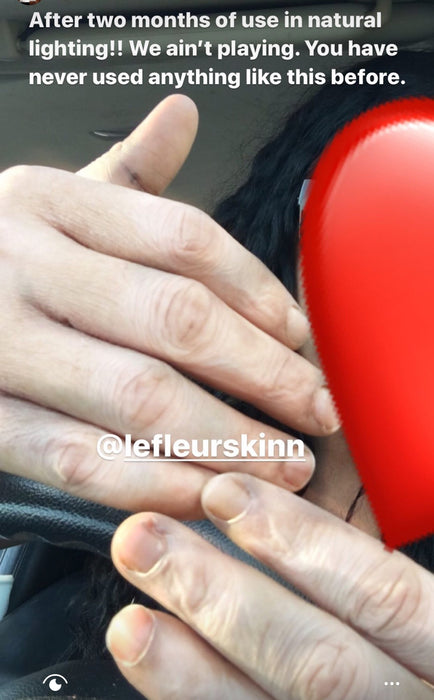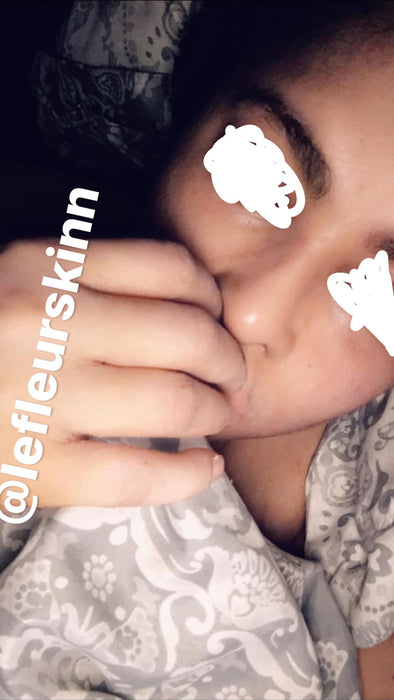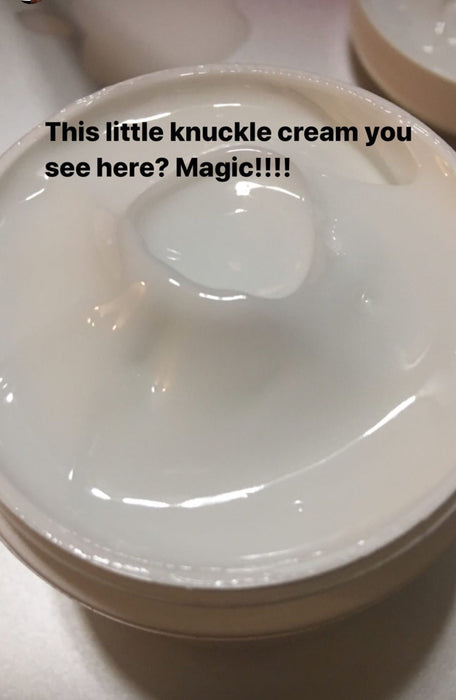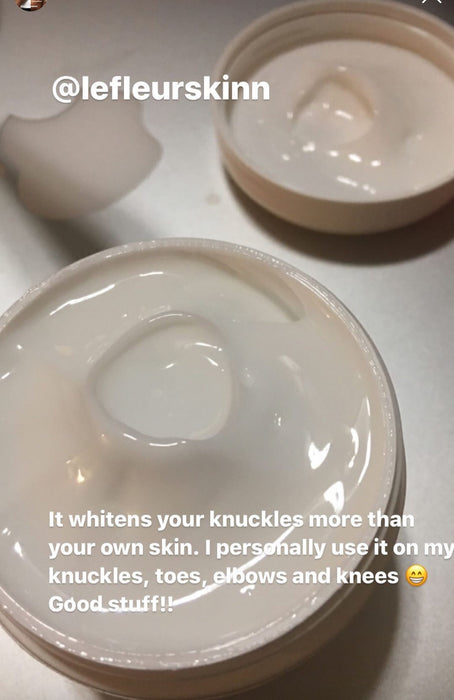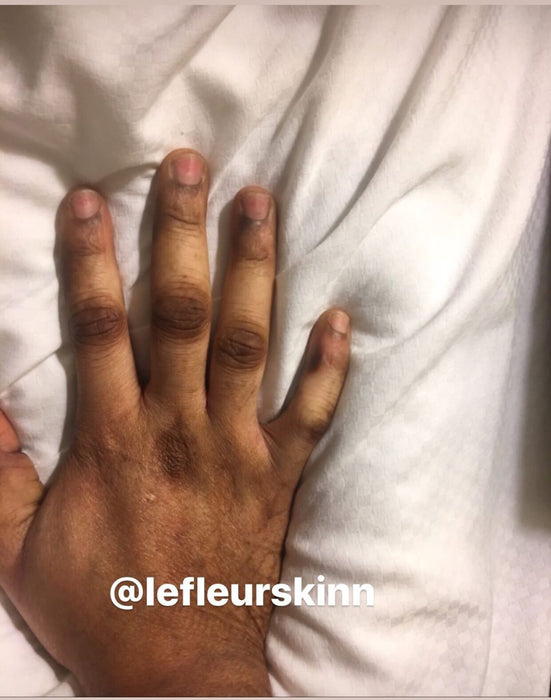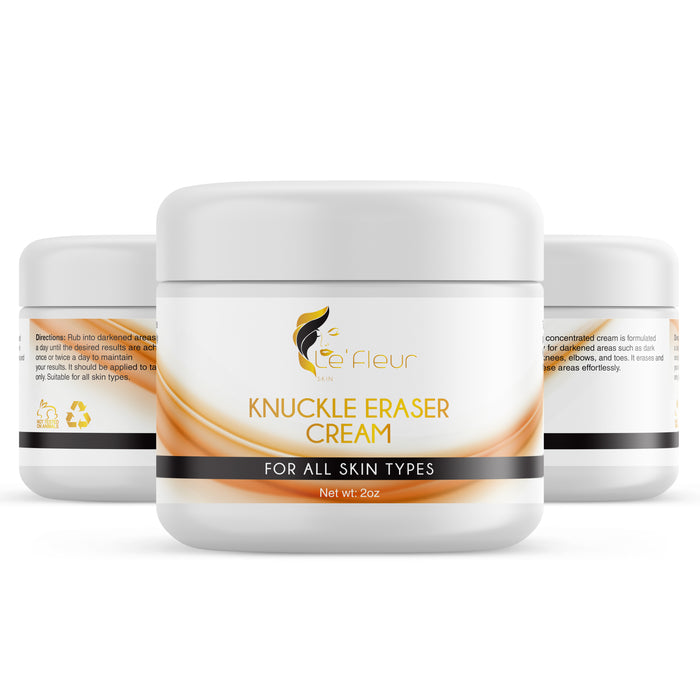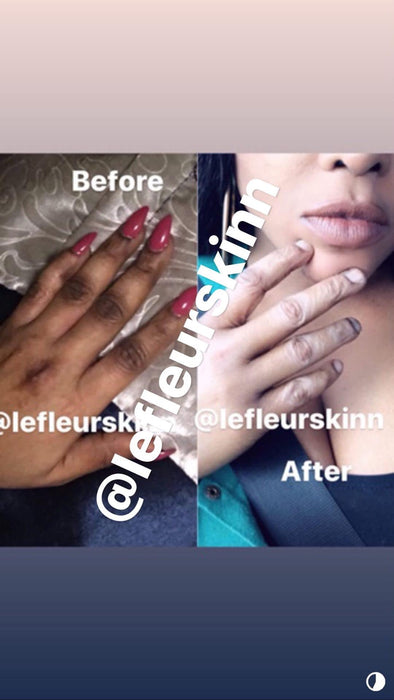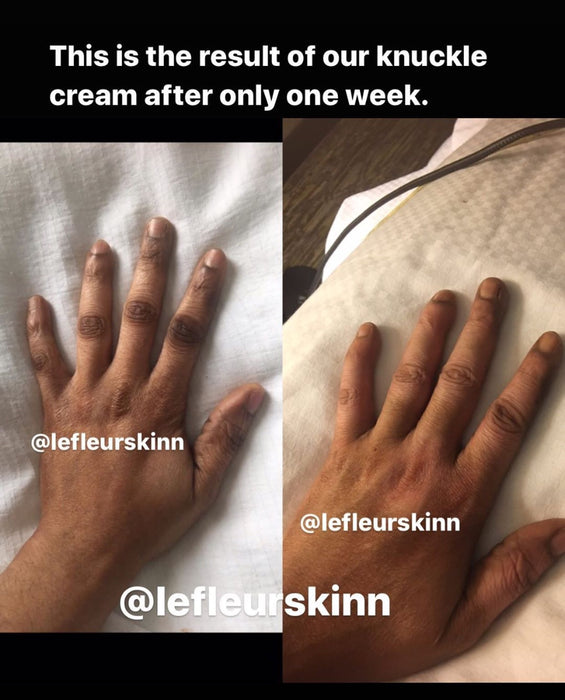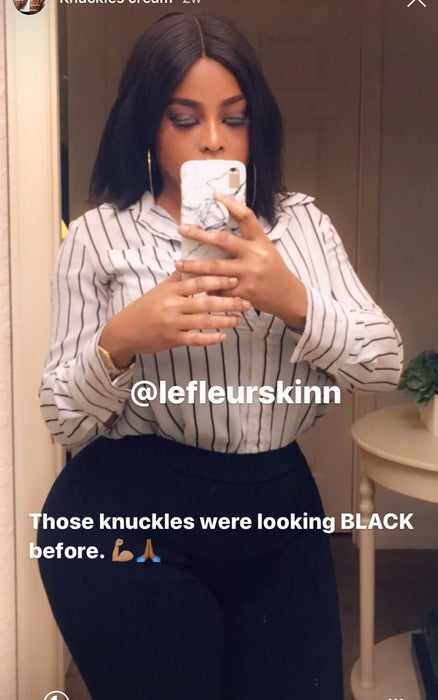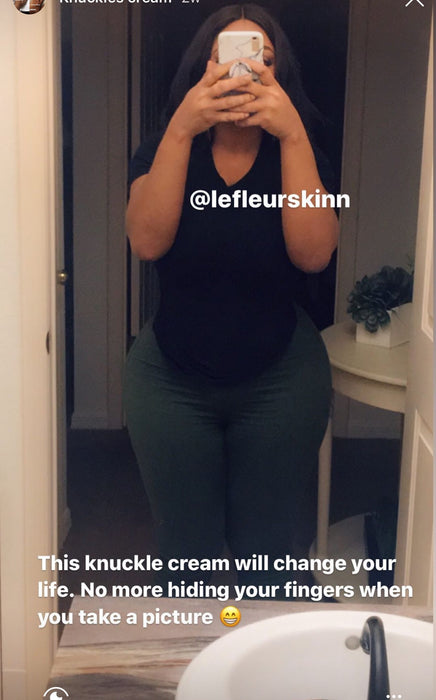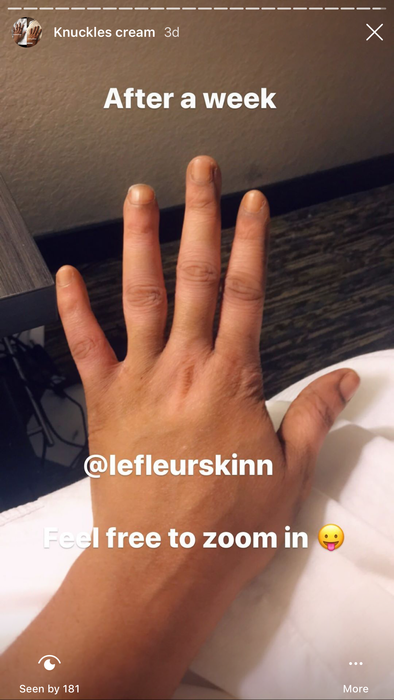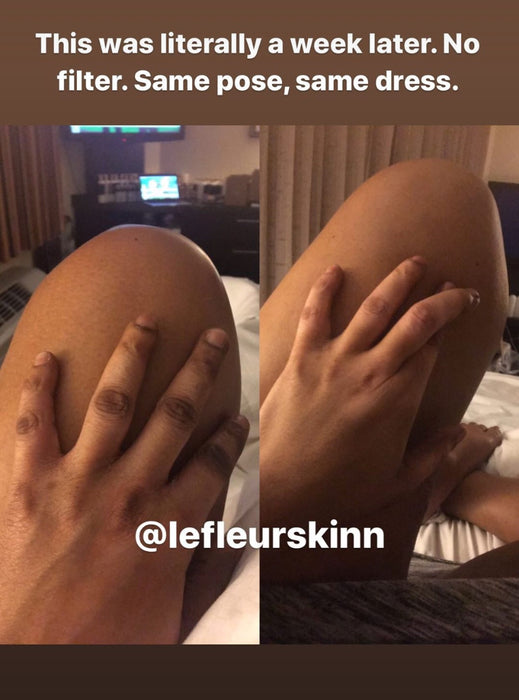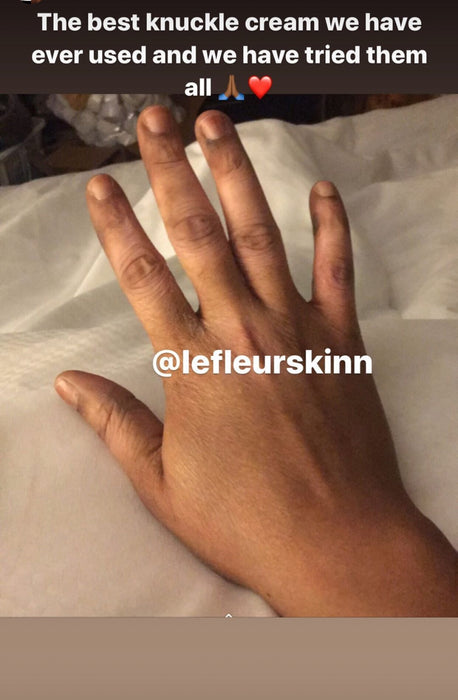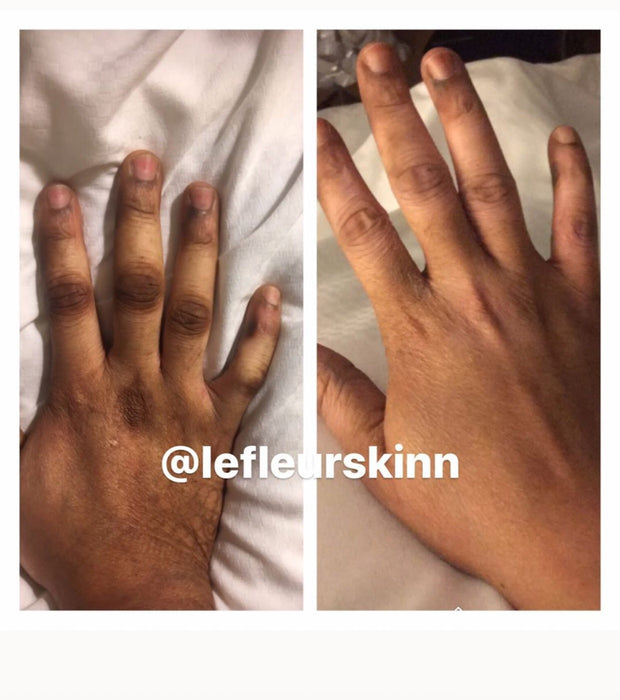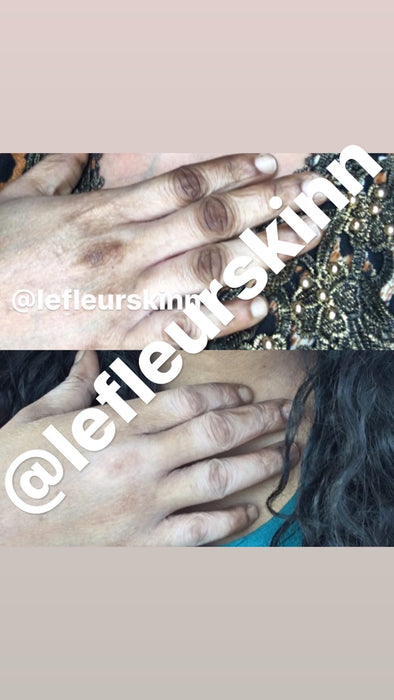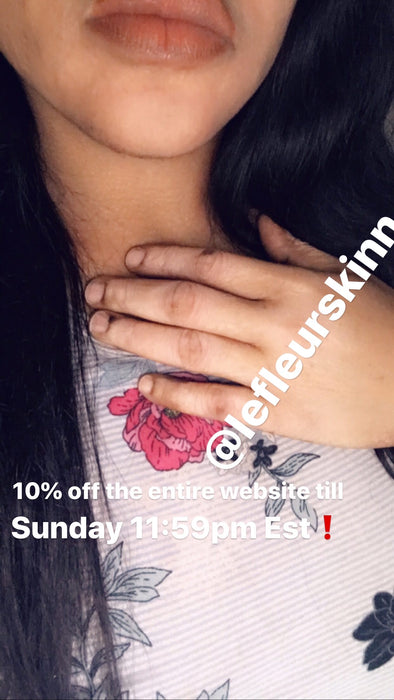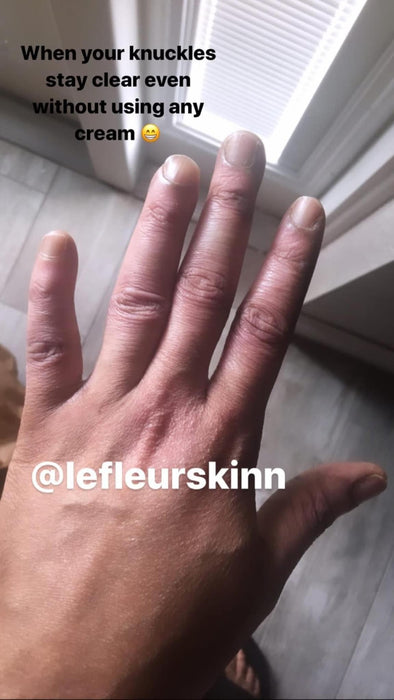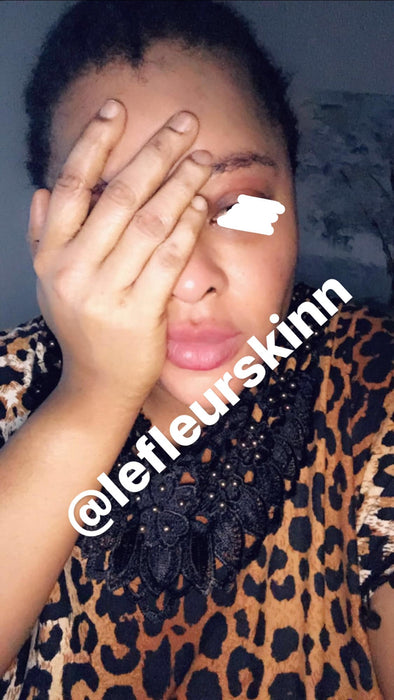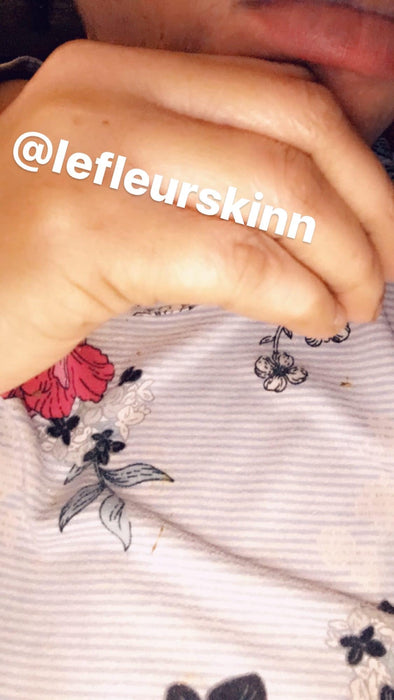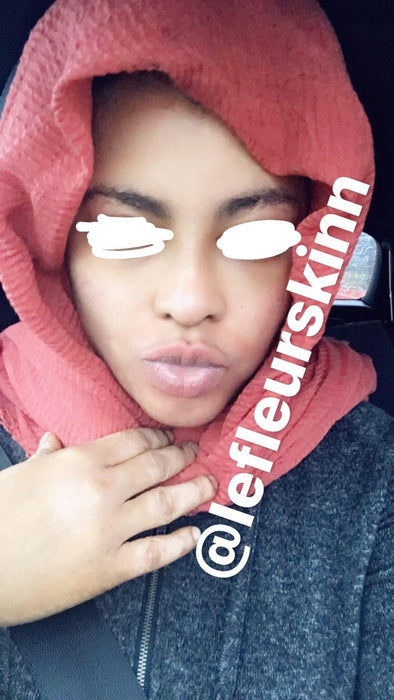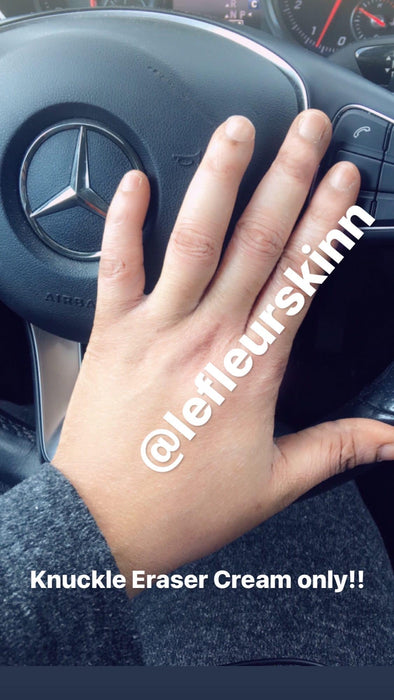 LE'FLEUR KNUCKLE ERASER CREAM
Have you used other knuckle products and they didn't work or your knuckles get darker a few days later? We have had our share of different dark knuckle peels and creams, Floris Duo, Grace Duo...etc. When you use these peels, your hands will look ugly for a few days, then they peel, then a few days later, they get darker again. Ugh, frustratingggg, we know! What we can tell you is this is the last knuckle cream you will ever use. Its like nothing you have ever used and it starts working in a few days! The more you apply, the whiter the dark areas get. The side effect is, your knuckles can get whiter than your hands. We use it personally and can vouch for how great this works!
This super concentrated cream is formulated particularly for darkened areas such as dark knuckles, knees, elbows, and toes. It erases and whitens these areas effortlessly!

Directions: Rub into darkened areas three times a day, In the morning, after your bath, in the afternoon after washing your hands and at night before bed. Repeat these steps until your desired results are achieved.
Then, apply once or twice a day to maintain your results. It should be applied to target areas only.
A Jar can last you two months, depending on how many areas you use it on. 
Suitable for all skin types.
Results vary. 
ALL SALES ARE FINAL. NO REFUNDS OR EXCHANGES
The information on this website has been compiled from published sources and is provided only as a guide. Although every effort has been taken to ensure that information published on this site is correct and up to date, Le'Fleur Skin cannot guarantee the accuracy of all information presented, and accepts no liability in respect of any omission or error. The customer should always take full responsibility on their choices to satisfy themselves as to the ultimate suitability of a product for an intended internal use or external application. Le'Fleur Skin accepts no liability in the unlikely event of an adverse reaction occurring when using one of its products.