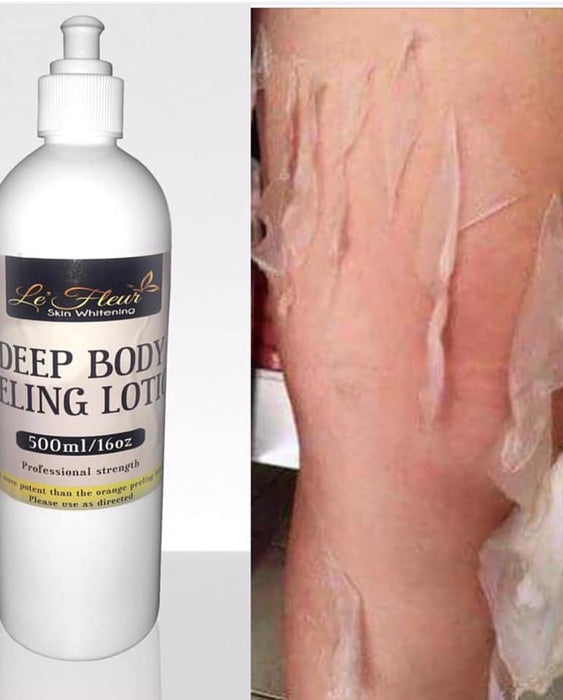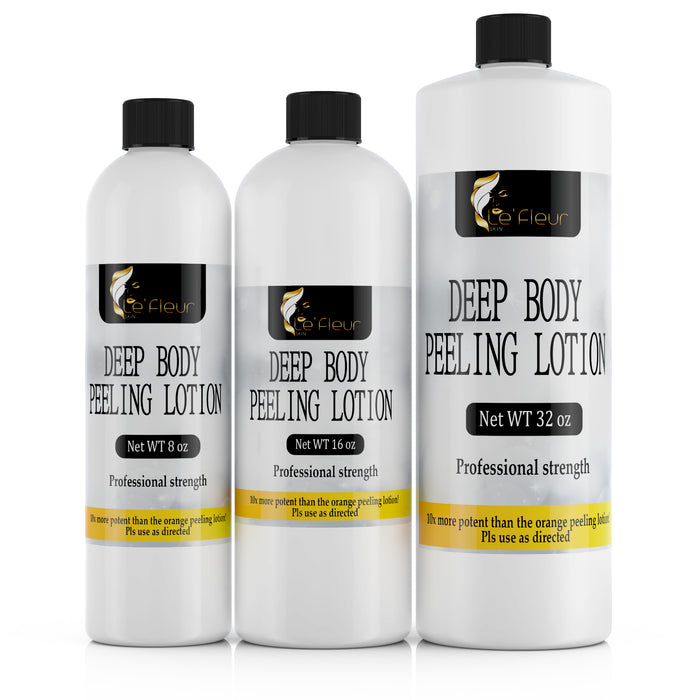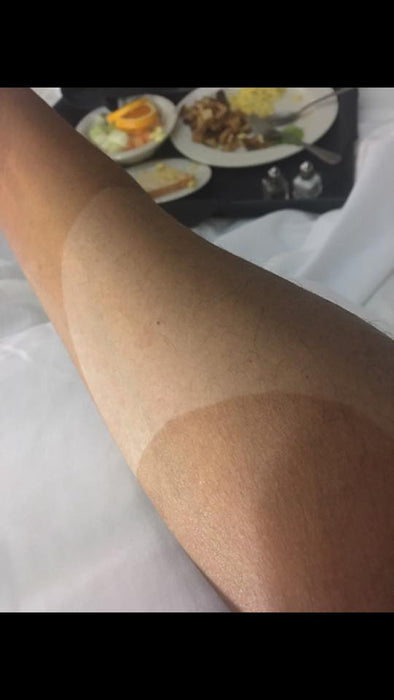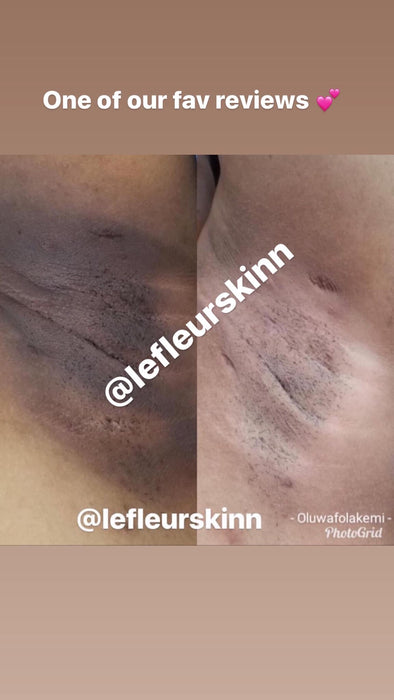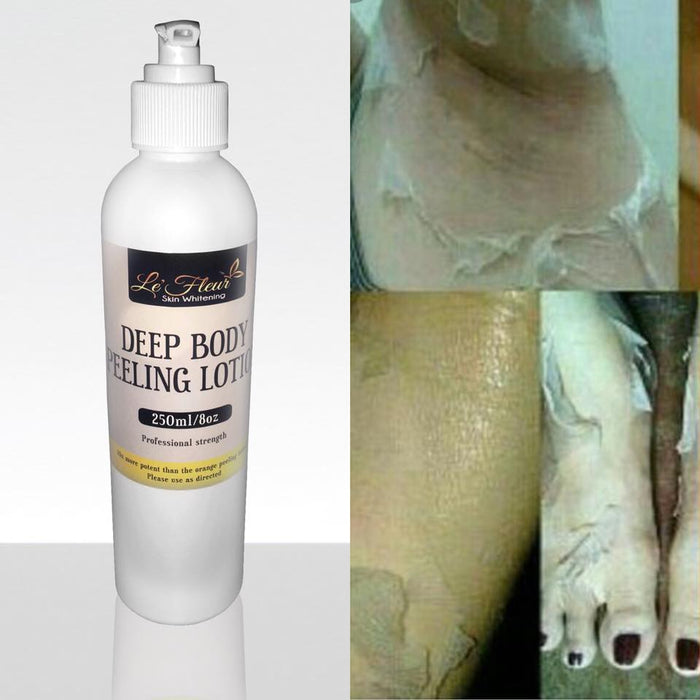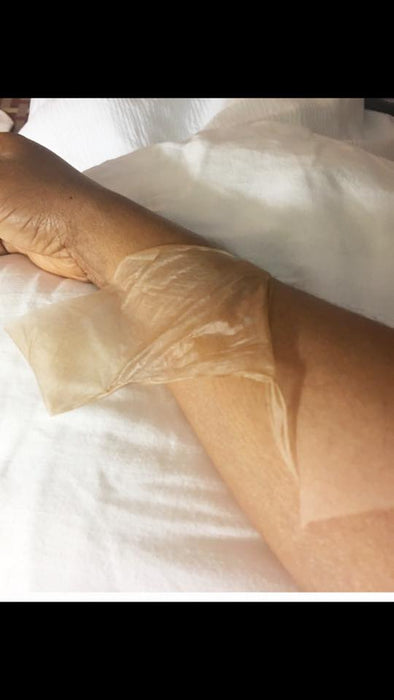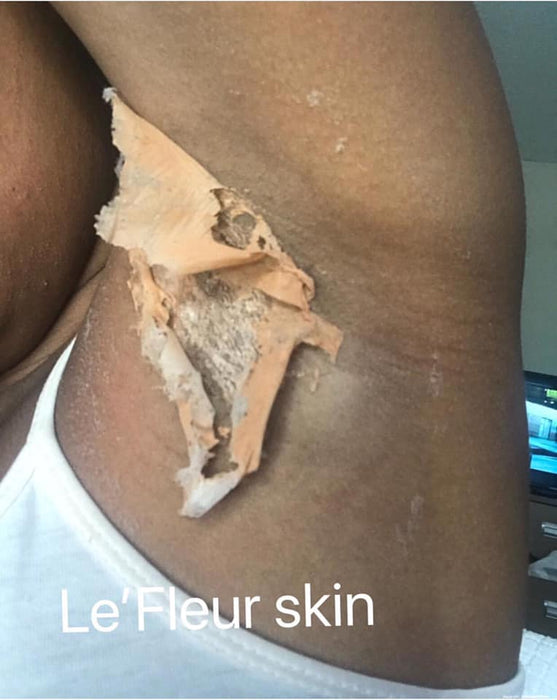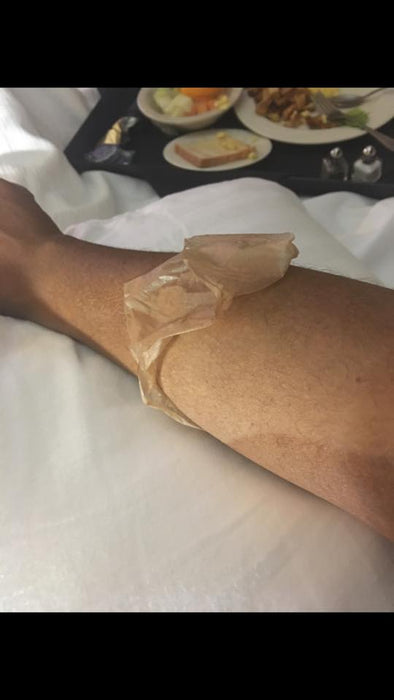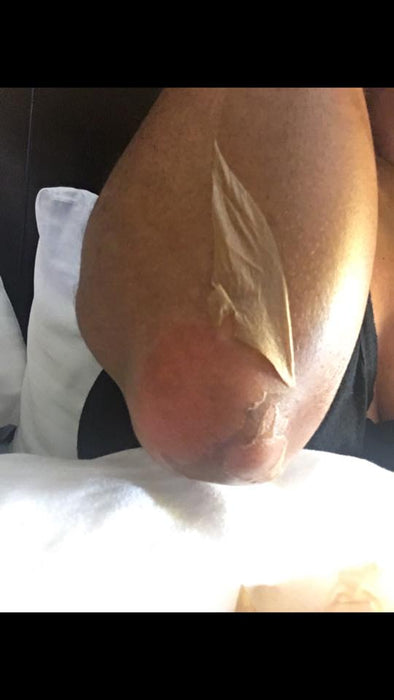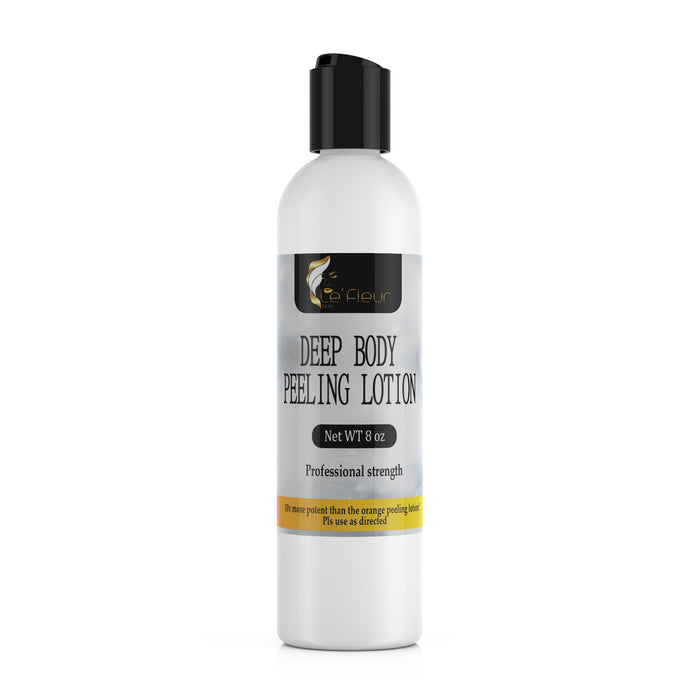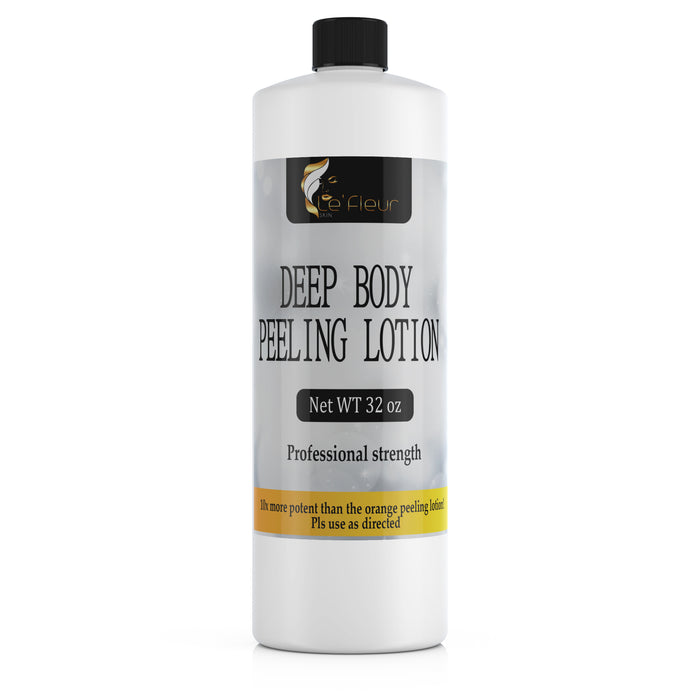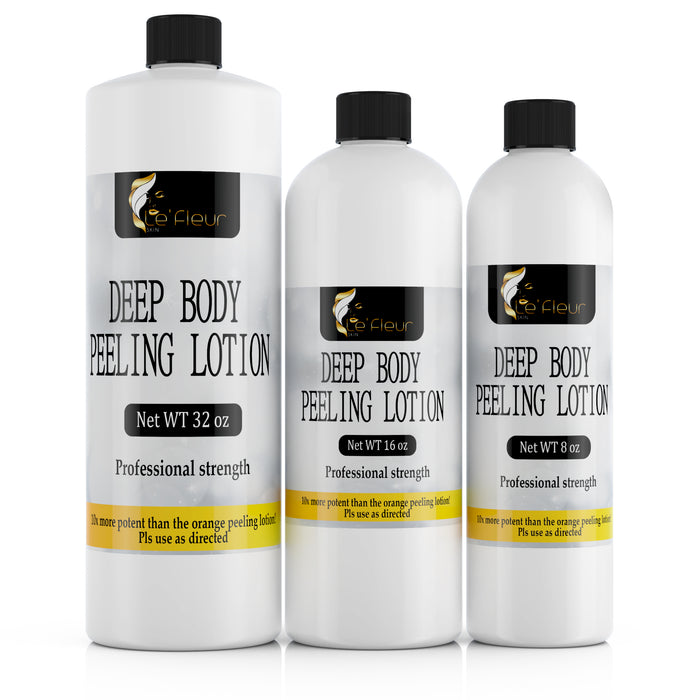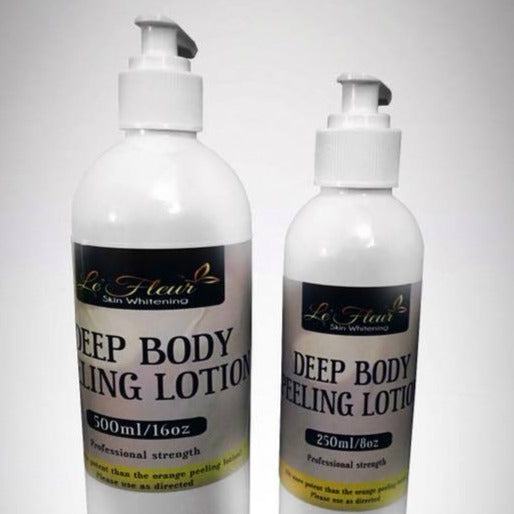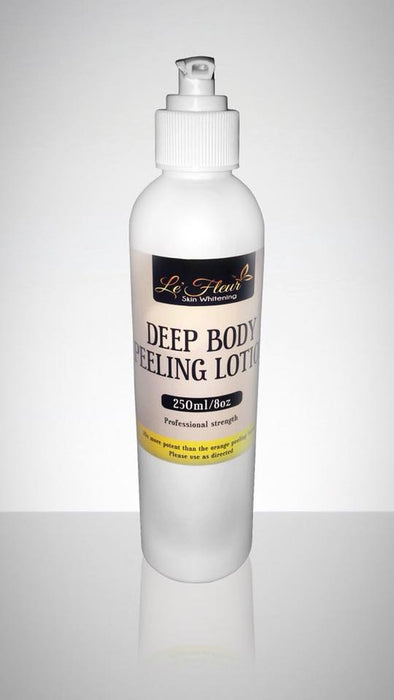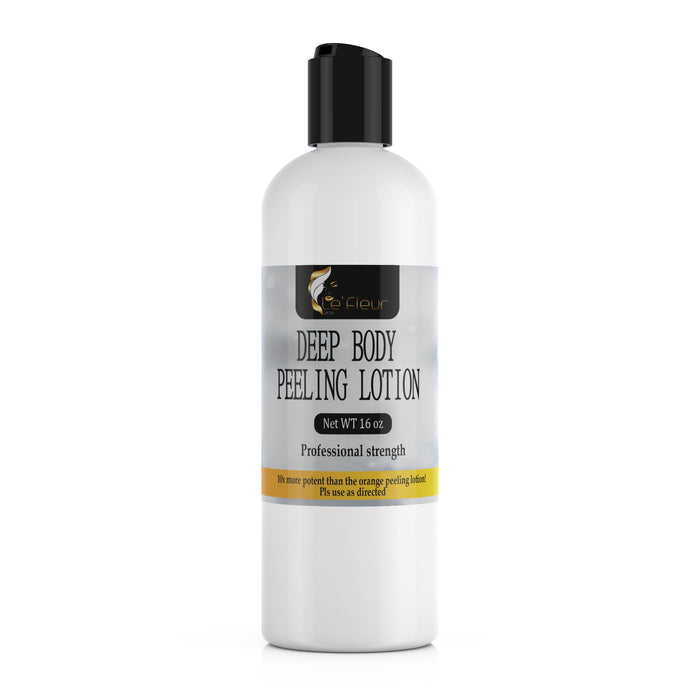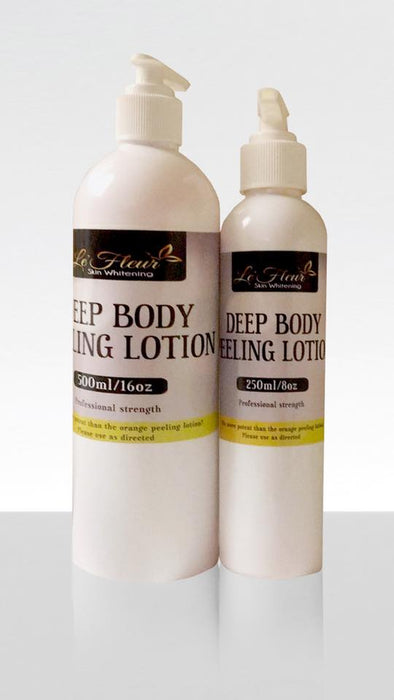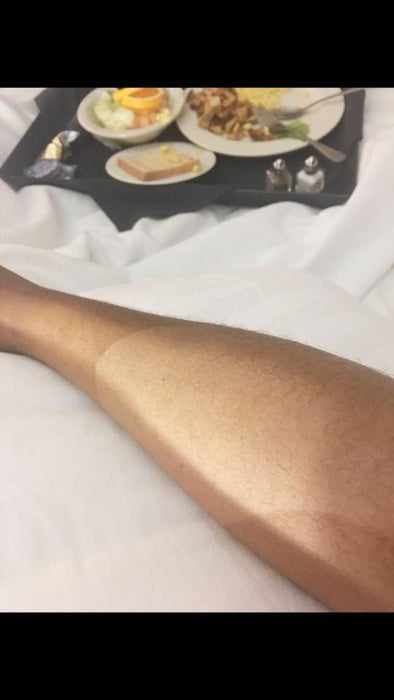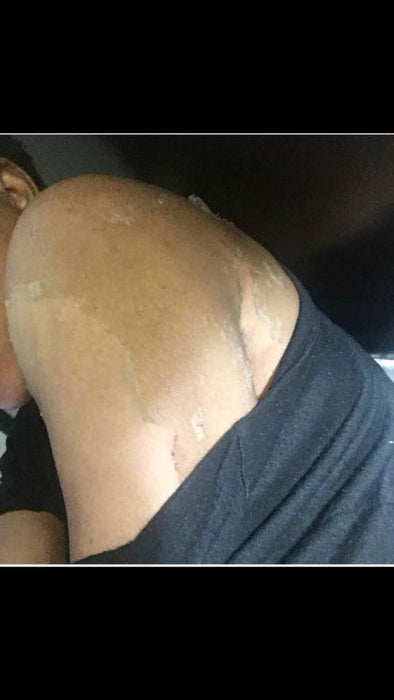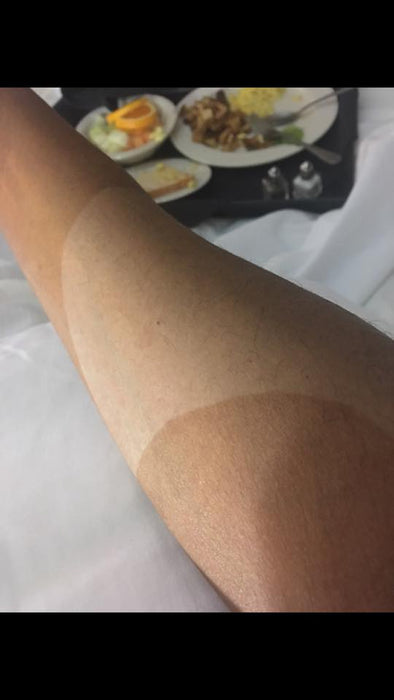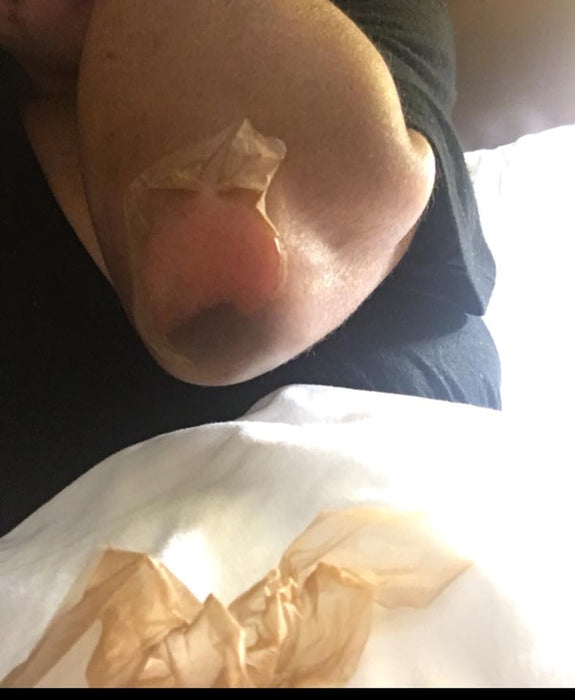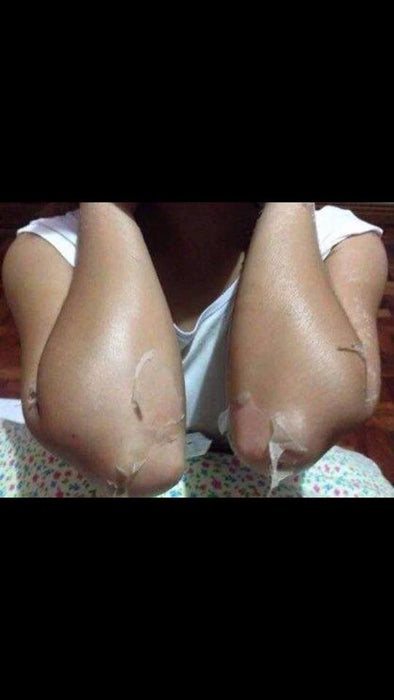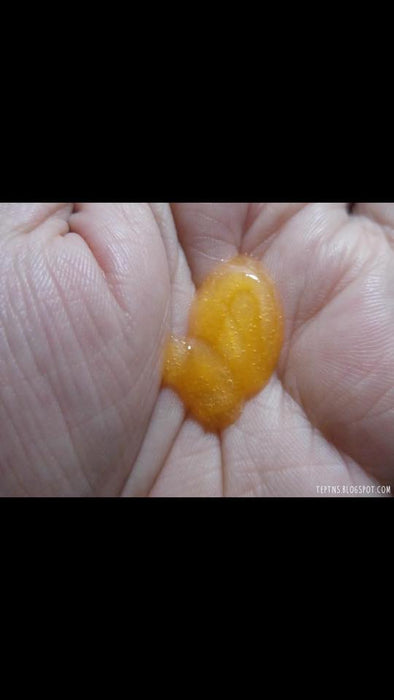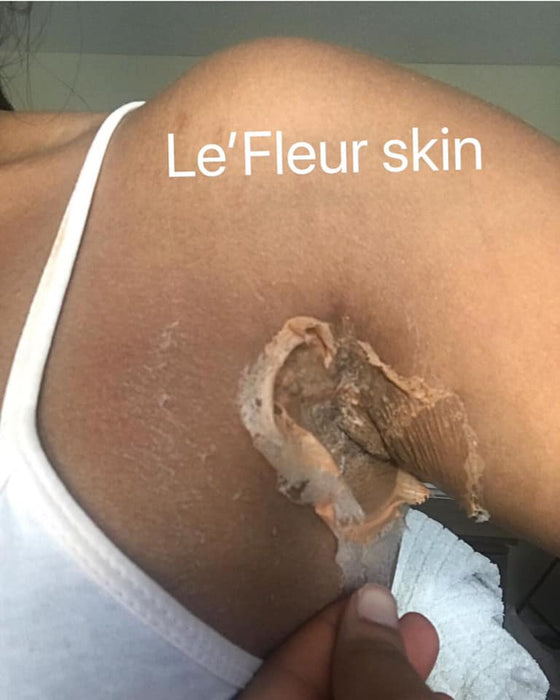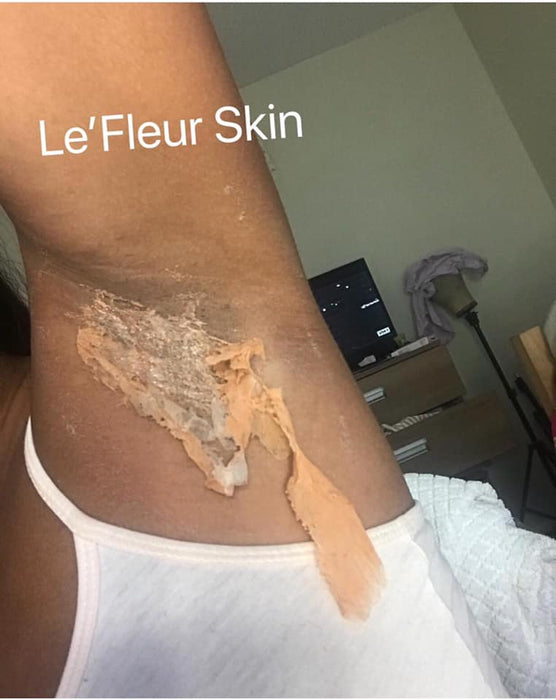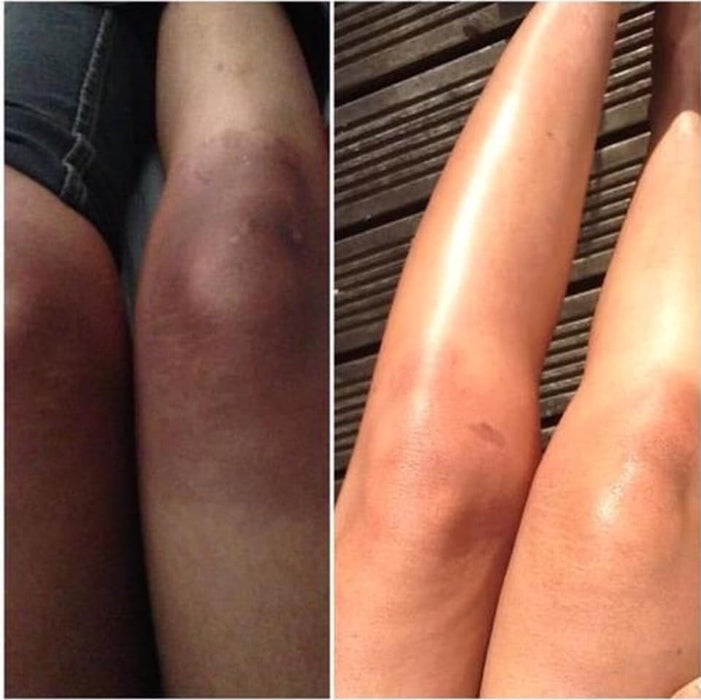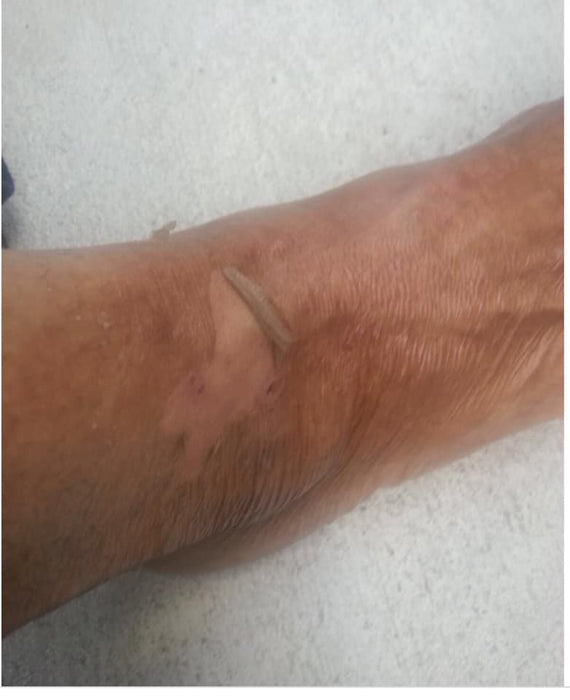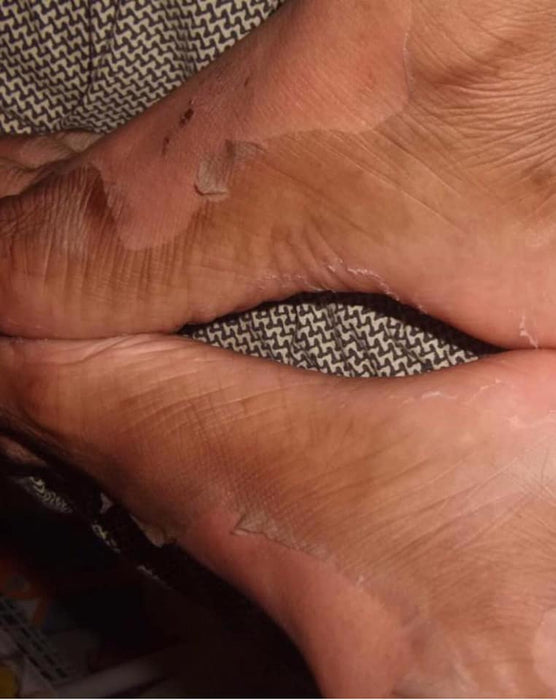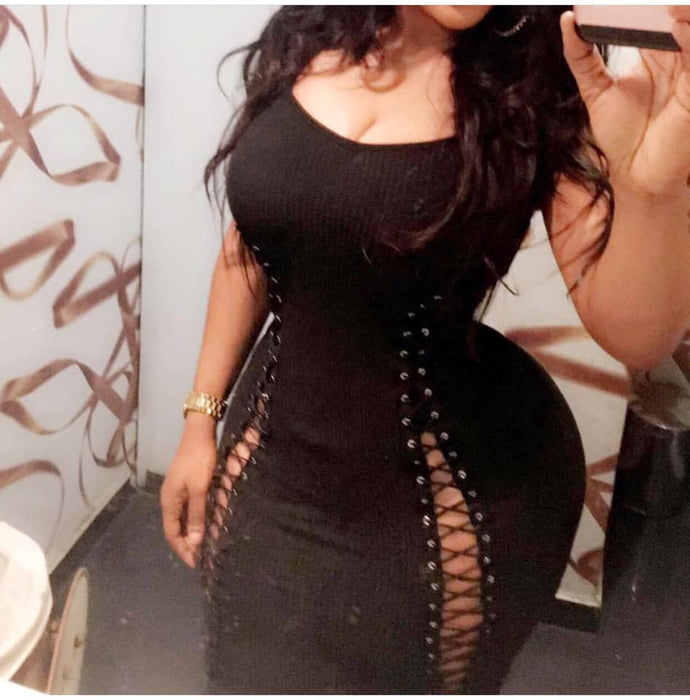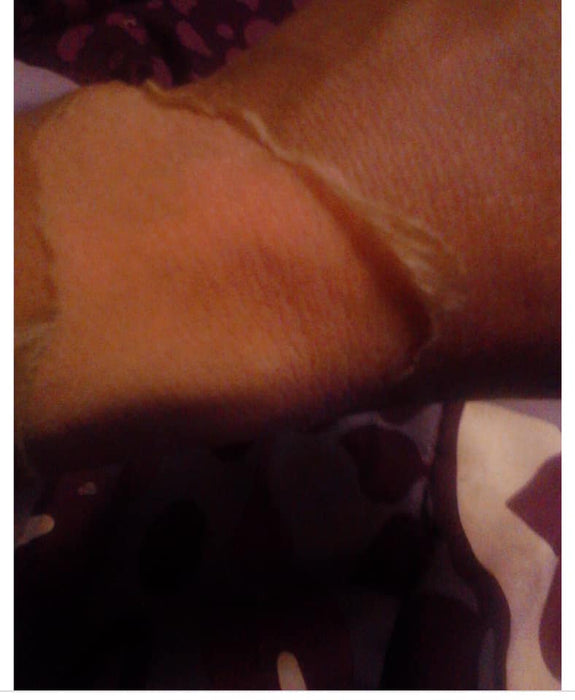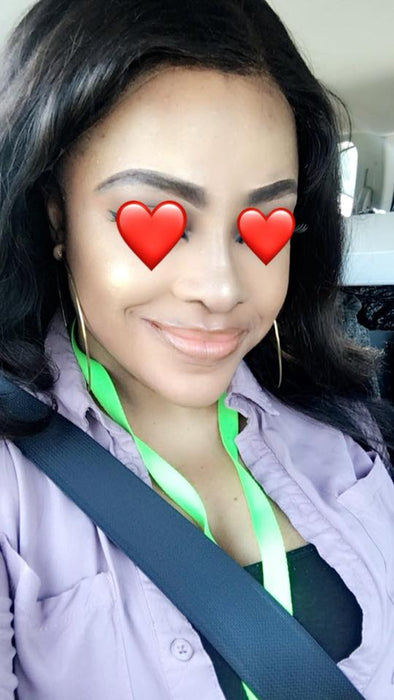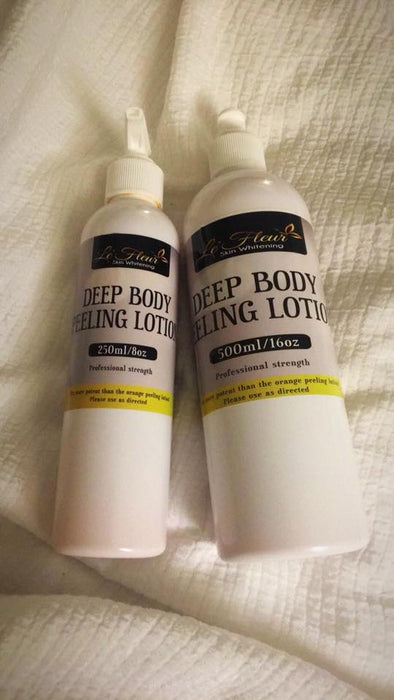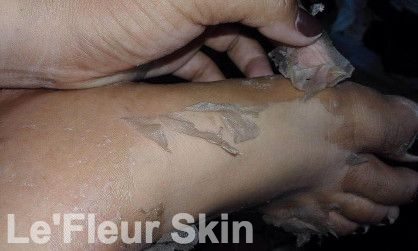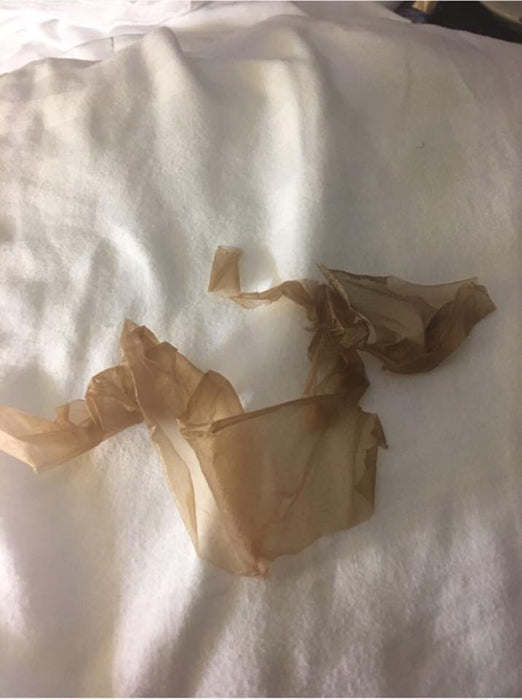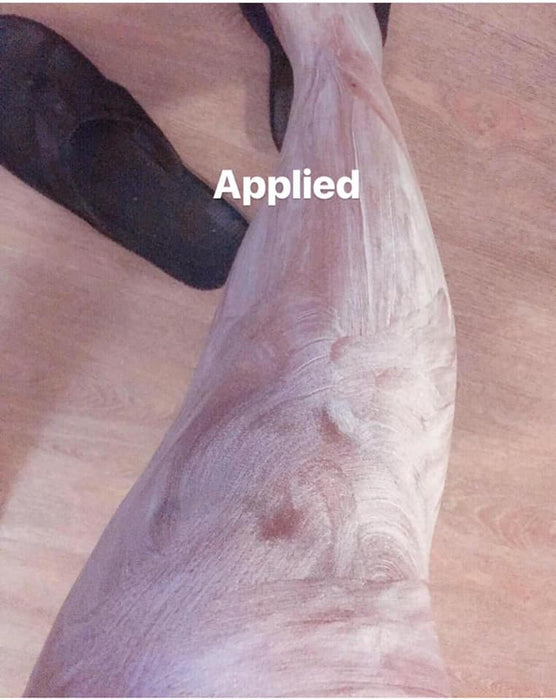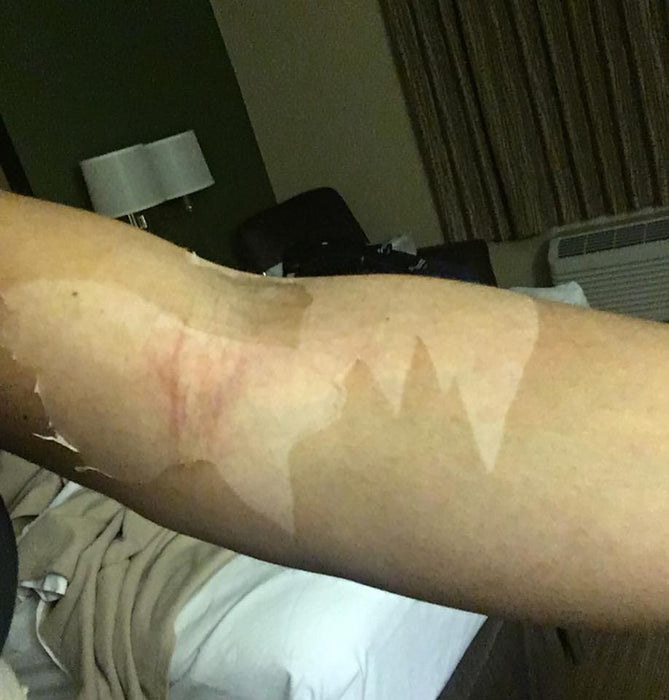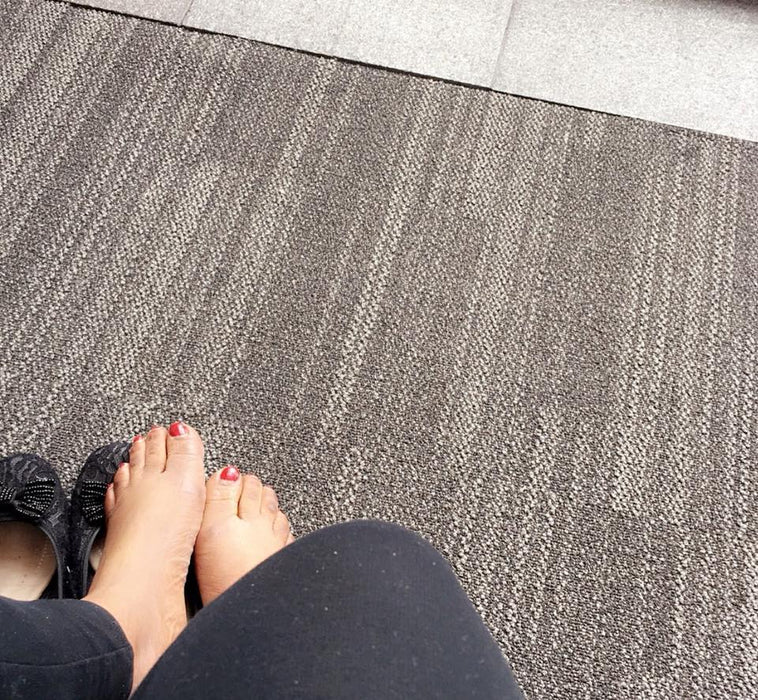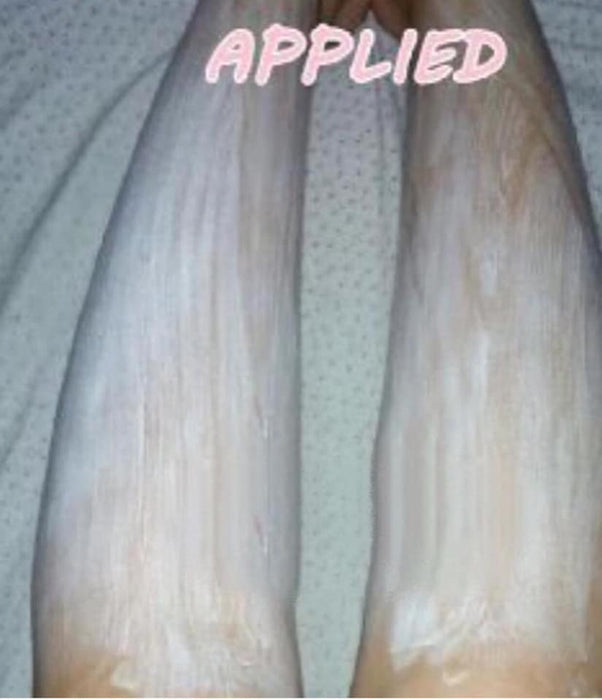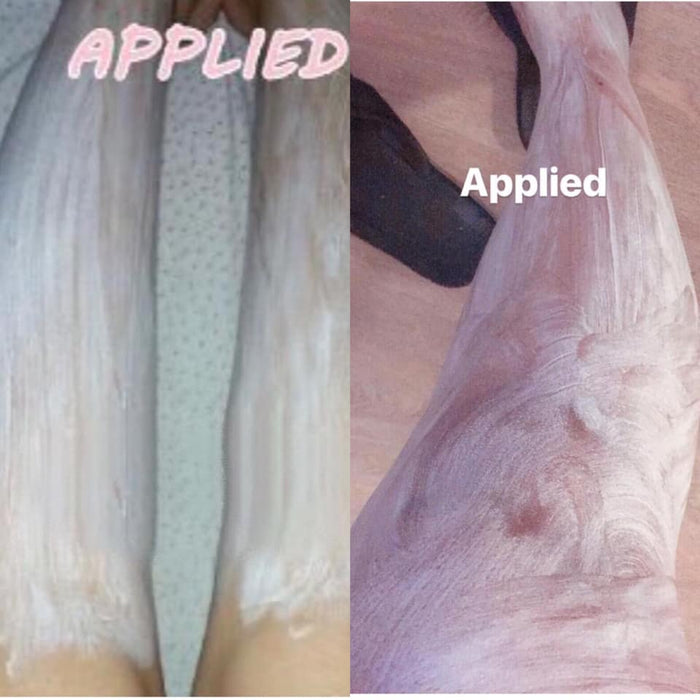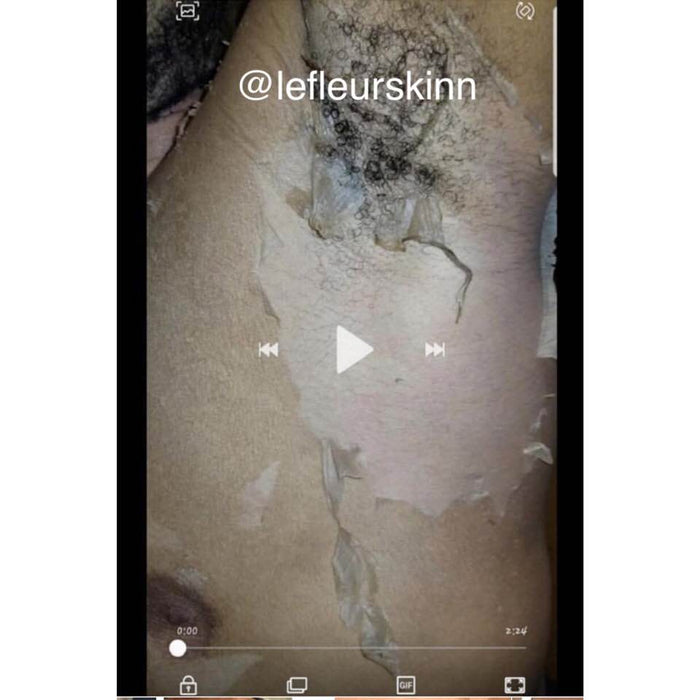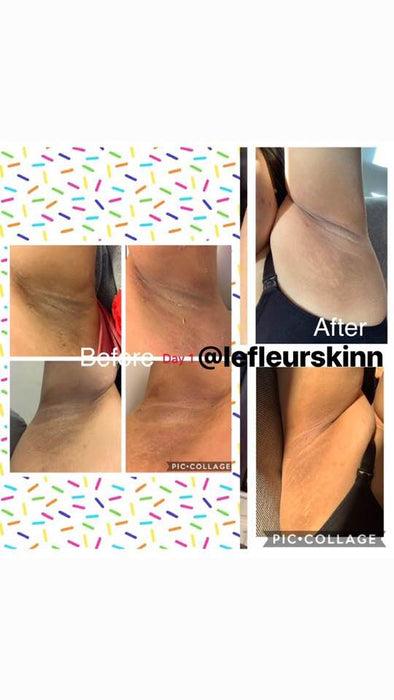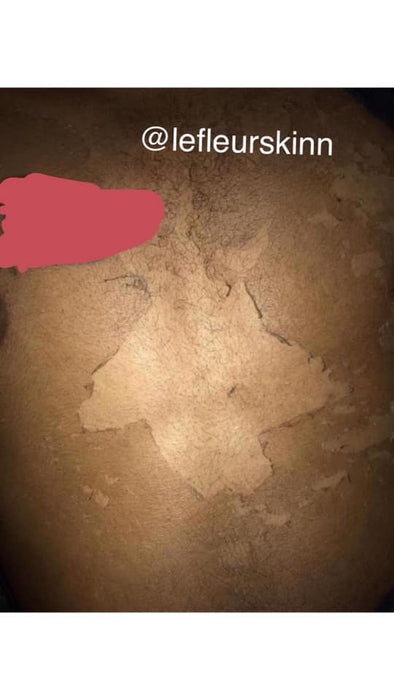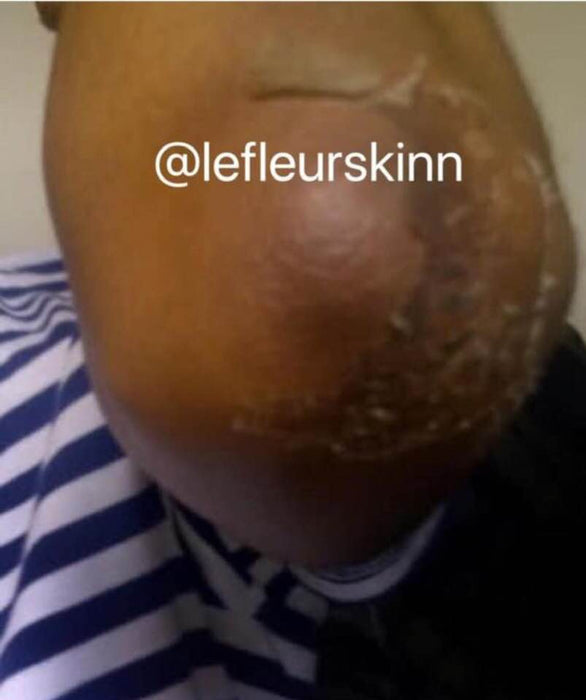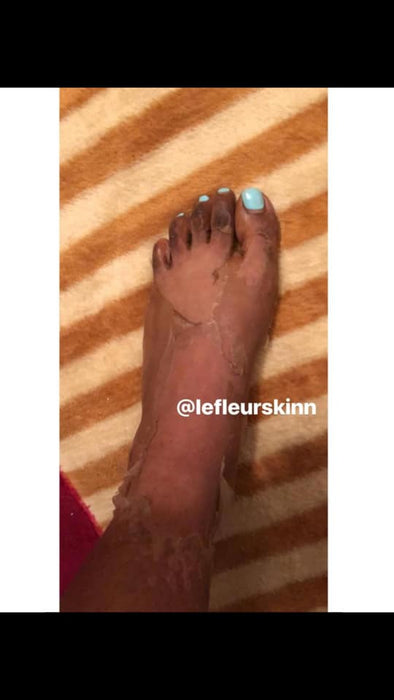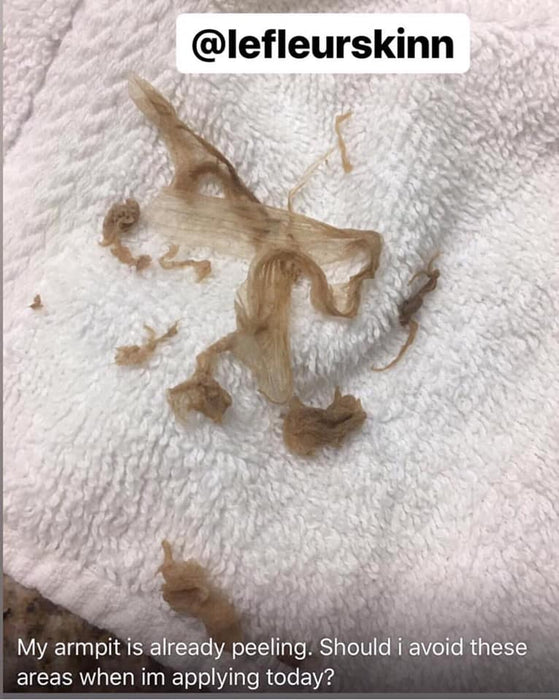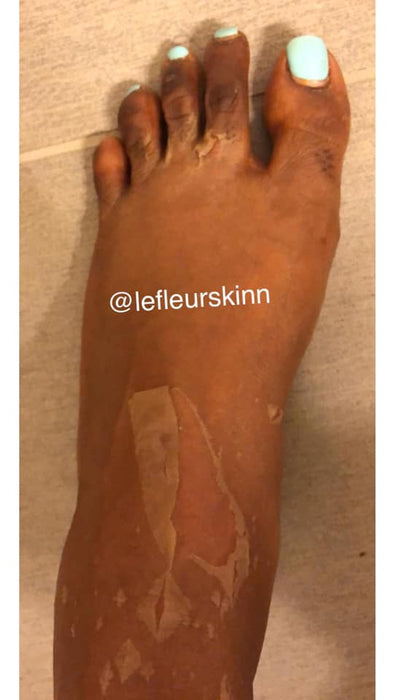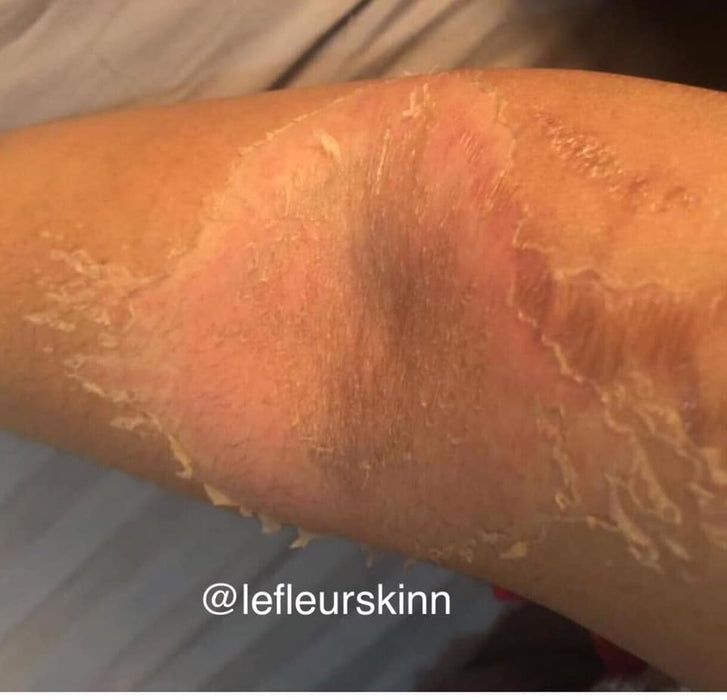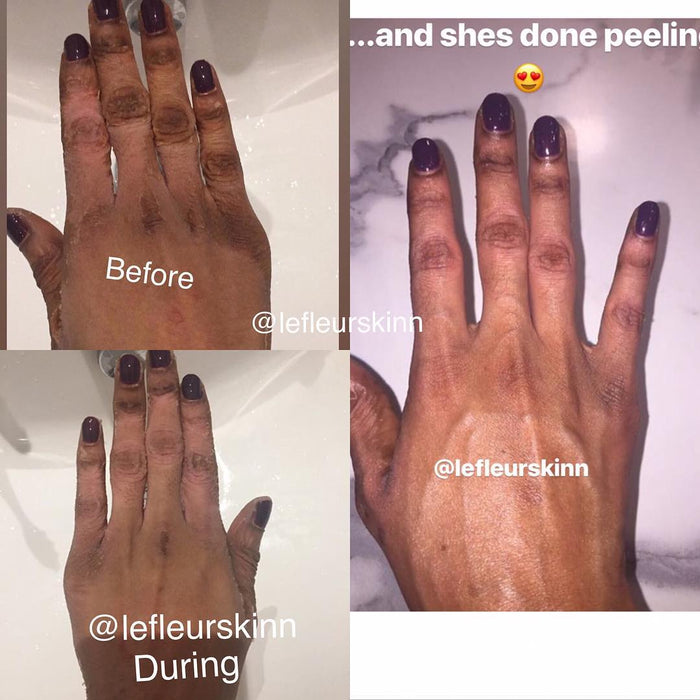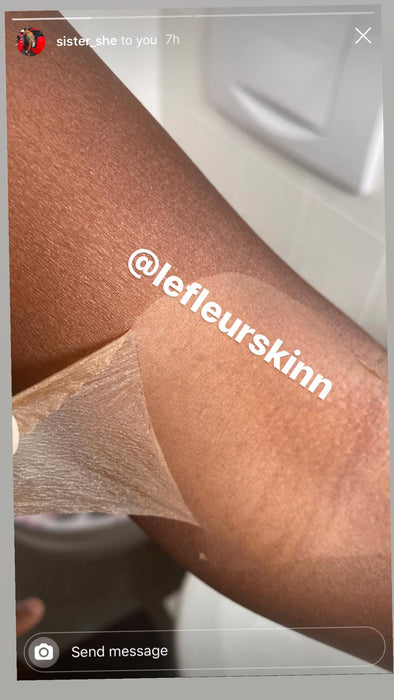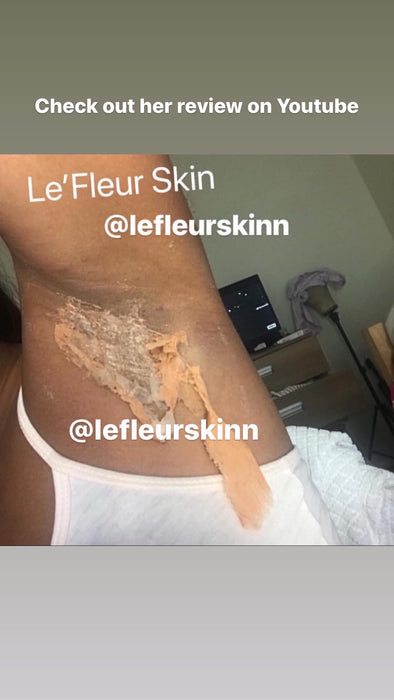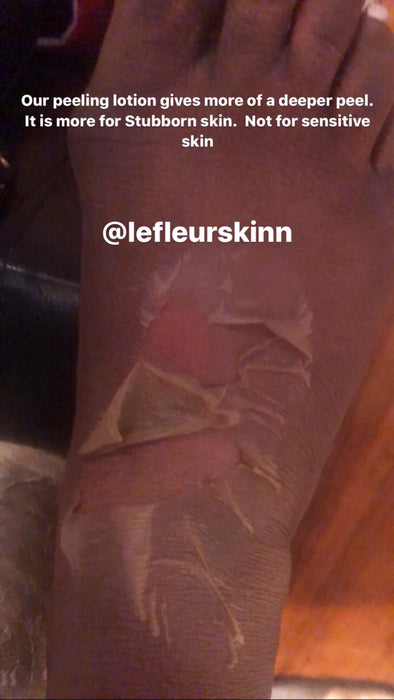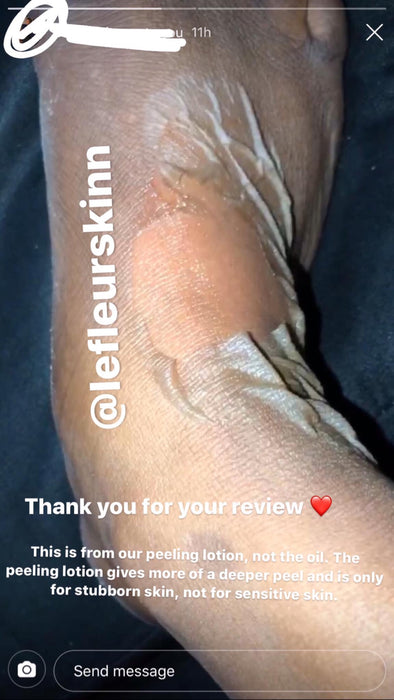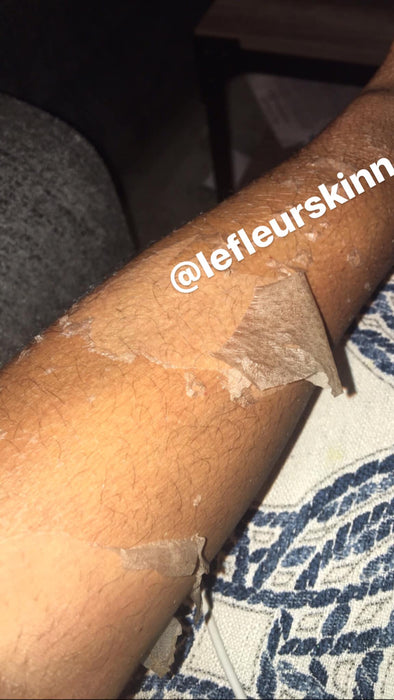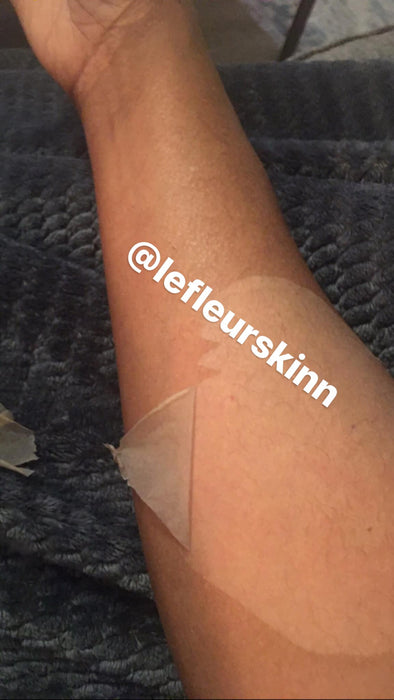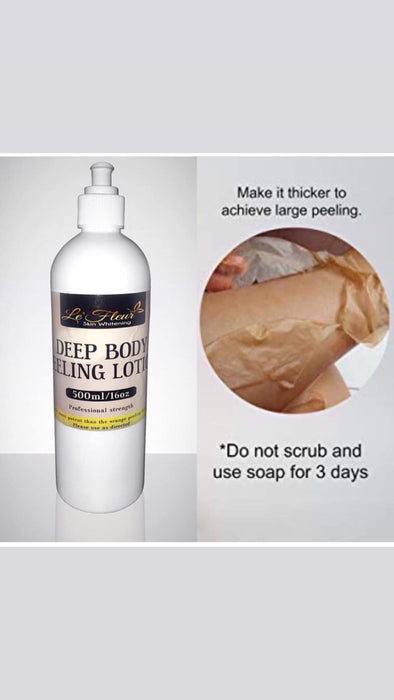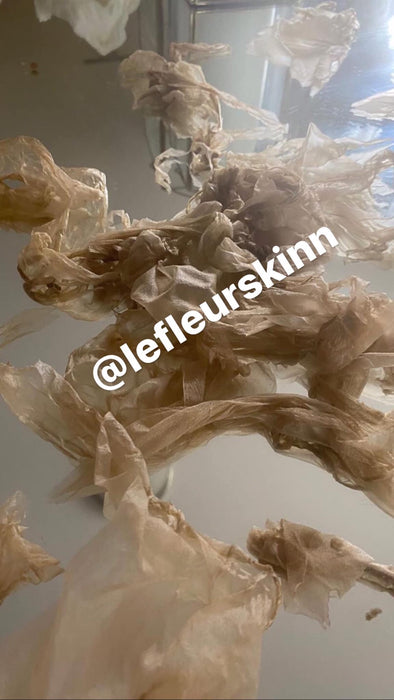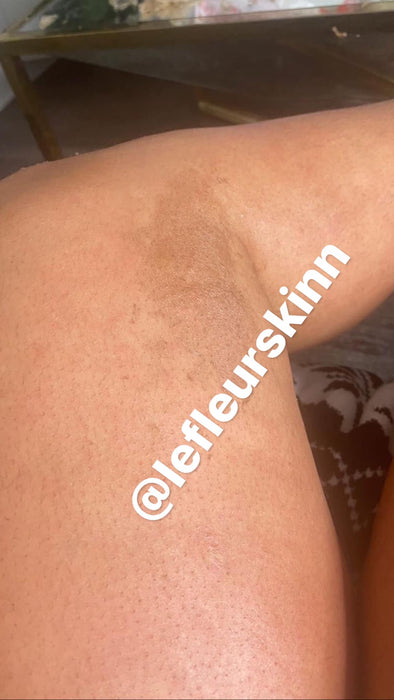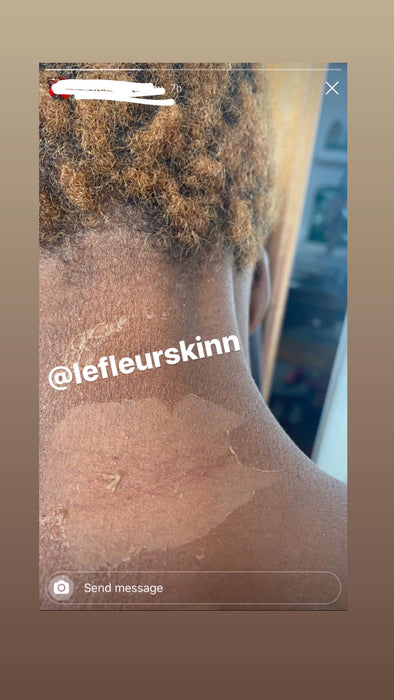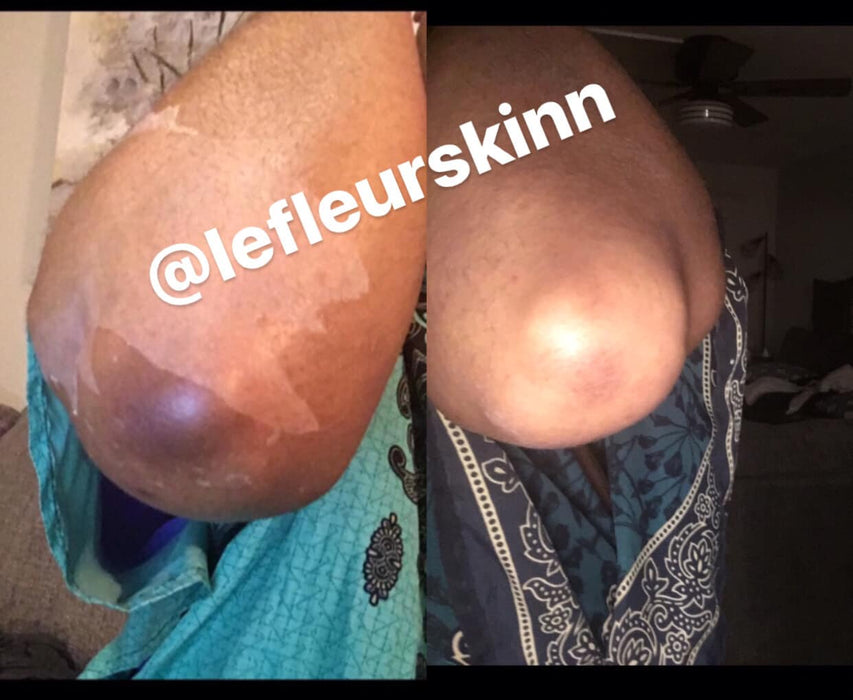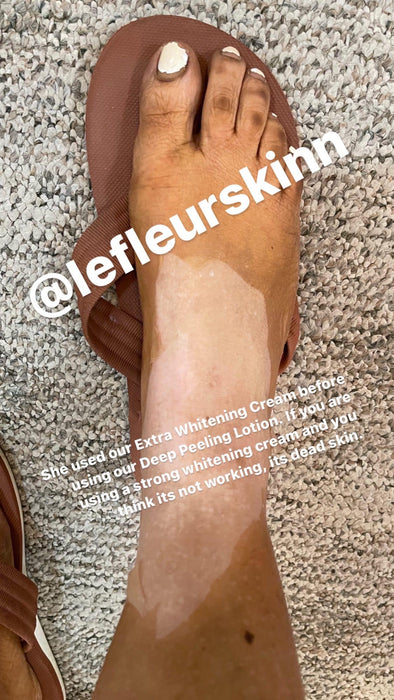 PLS NOTE!! 
THIS IS A BODY PEELING LOTION, NOT FOR THE FACE. 
***DO NOT BUY THE 250ML SIZE FOR LARGE AREAS. THIS SIZE IS FOR SMALL AREAS like the ELBOWS, KNEES, ARMPITS, etc ONLY. THIS SIZE IS NOT ENOUGH FOR LARGE AREAS OR THE ENTIRE BODY. YOUR SKIN WILL NOT PEEL PROPERLY IF THIS SIZE IS USED FOR LARGE AREAS OR THE WHOLE BODY*** 
WE DO NOT RECOMMEND ANY OF OUR PEELING PRODUCTS FOR THE KNUCKLES!! WE HAVE A KNUCKLE CREAM FOR THAT PURPOSE!!
DO A PATCH TEST 7 DAYS BEFORE USE TO CONFIRM YOUR SKIN IS NOT ALLERGIC TO THE INGREDIENTS. IF THERE IS ANY REDNESS OR IRRITATION, DISCONTINUE USE. AVOID APPLYING IN SENSITIVE AREAS OF THE SKIN. PLS USE THIS LOTION WITH CAUTION.
THE INTENSITY OF THE TREATMENT DEPENDS ON THE THICKNESS OF EACH LAYER OF PRODUCT APPLIED. 
Product Description:  
Our deep peeling lotion is ten times more powerful than the orange peeling lotion in the market! It peels your skin in sheets! Our deep peeling lotion is perfect for thick, stubborn skin, or you have lots of dead skin build up thats making your skin resistant to skin lightening products or you just want MAJOR exfoliation. If you have a dark butt, dark back, tanned arms, this is perfect for you. If you want to peel your entire body, this is perfect for you!
The 8oz bottle, which is perfect for small areas, like your elbows, armpits, knees, butt, or just targeted areas. Pls follow directions to get the desired results.
Ingredients: A mix of TCA, Glycolic acid, and Lactic acid with a lotion base. 
Directions:

Do a patch test before use. Recommended use at night only.

1. Apply FIVE THICK coats of our Deep Peeling Lotion to the area that you desire to peel with 10 to 15 minutes interval. Wait 10 to 15 minutes between each application. Repeat steps for 3 consecutive nights.

2. Leave the lotion on your skin overnight. You may shower in the morning, however, DO NOT USE SOAP OR SCRUB your skin for the 3 days you are applying the lotion. This step is IMPORTANT.

3. Peeling typically starts on the 4th or 5th day

4. If redness or irritation occurs during/after peeling period, apply hydrocortisone cream or vaseline to the area.

5. DO NOT FORCE THE SKIN TO PEEL OFF. Wait until your old skin loosen up from the new skin before you peel it off. If your skin starts to peel before the 3 days is over, avoid applying the peeling lotion in that area to prevent your skin from burning.

6. Avoid exposure to sunlight during and after peeling.

7. When peeling is complete, you can go back to your skin care regimen to maintain your new baby skin!




DO A PATCH TEST 72 HOURS BEFORE USE TO CONFIRM YOUR SKIN IS NOT ALLERGIC TO THE INGREDIENTS. IF NO ADVERSE REACTION, CONTINUE USE. AVOID APPLYING IN SENSITIVE AREAS OF THE SKIN. PLS USE THIS LOTION WITH CAUTION.
INNER THIGHS & BIKINI AREA: DO NOT GO OVER 2 LAYERS
ARMPITS: DO NOT GO OVER 3 LAYERS
NECK: DO NOT GO OVER 3 LAYERS
BACK, LEGS, ARMS, THIGHS, BUTT AND EVERY OTHER THICK/STUBBORN PART OF THE BODY: 5 OR MORE LAYERS. 
IF SKIN STARTS PEELING BEFORE THE 3 DAYS OF APPLICATION IS FINISHED, AVOID APPLYING ON AREAS THAT HAVE ALREADY PEELED TO PREVENT BURNING YOUR SKIN. 
LE'FLEUR SKIN IS NOT RESPONSIBLE FOR ANY DAMAGE TO YOUR SKIN IF THE DIRECTIONS ON THE LABEL AND OUR WEBSITE ARE NOT FOLLOWED ACCORDINGLY AND IF THIS LOTION IS MISUSED.  
ALL SALES ARE FINAL. NO REFUNDS OR EXCHANGES
The information on this website has been compiled from published sources and is provided only as a guide. Although every effort has been taken to ensure that information published on this site is correct and up to date, Le'Fleur Skin cannot guarantee the accuracy of all information presented, and accepts no liability in respect of any omission or error. The customer should always take full responsibility on their choices to satisfy themselves as to the ultimate suitability of a product for an intended internal use or external application. Le'Fleur Skin accepts no liability in the unlikely event of an adverse reaction occurring when using one of its products.