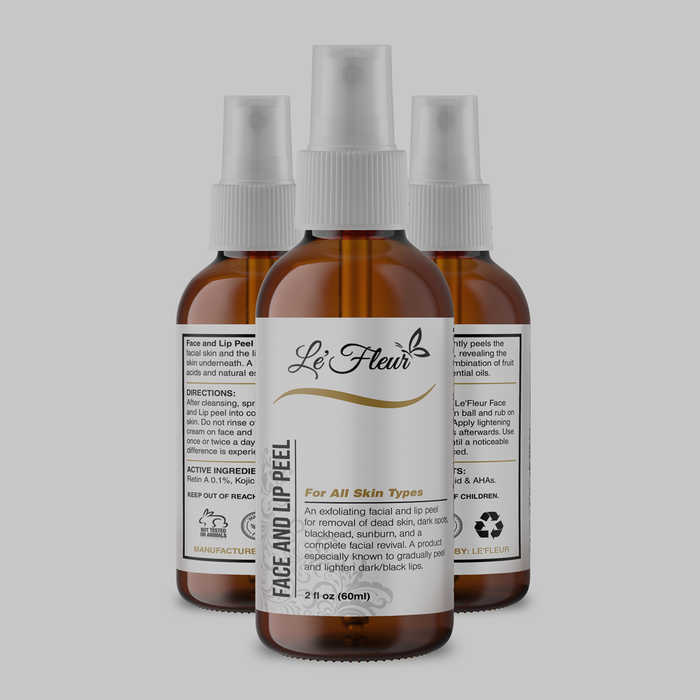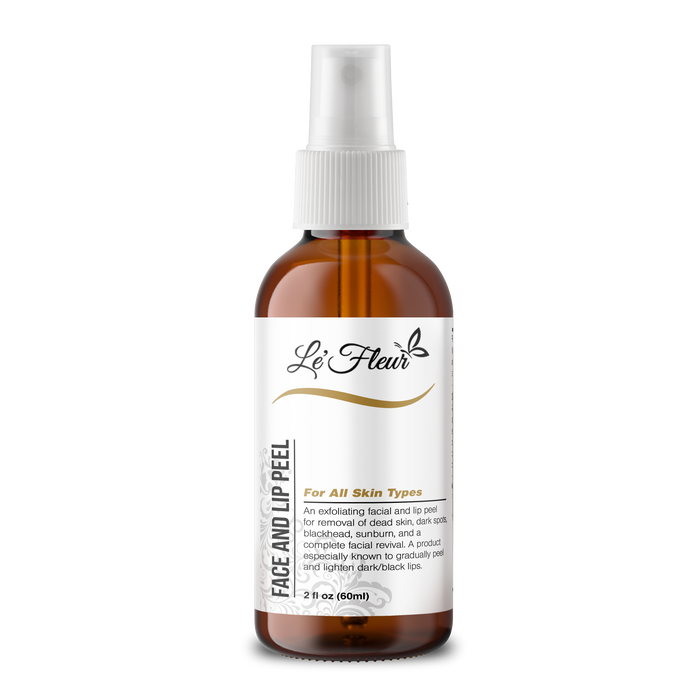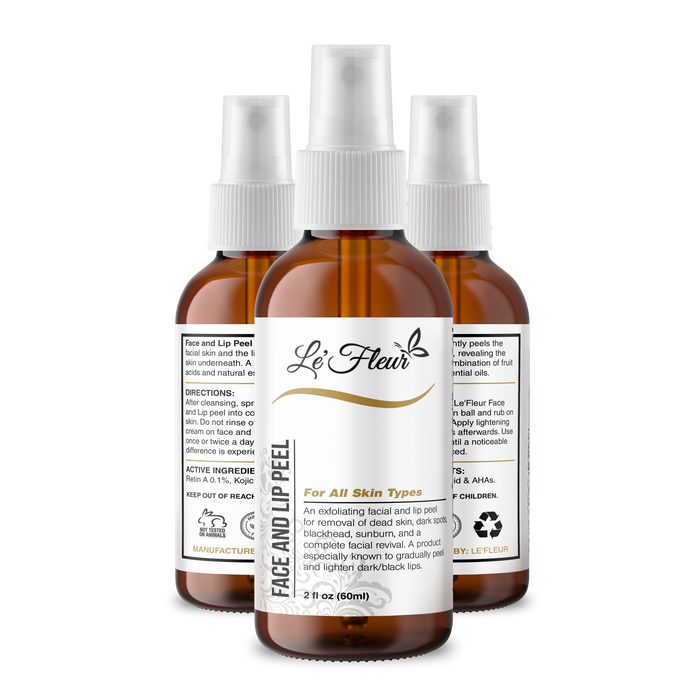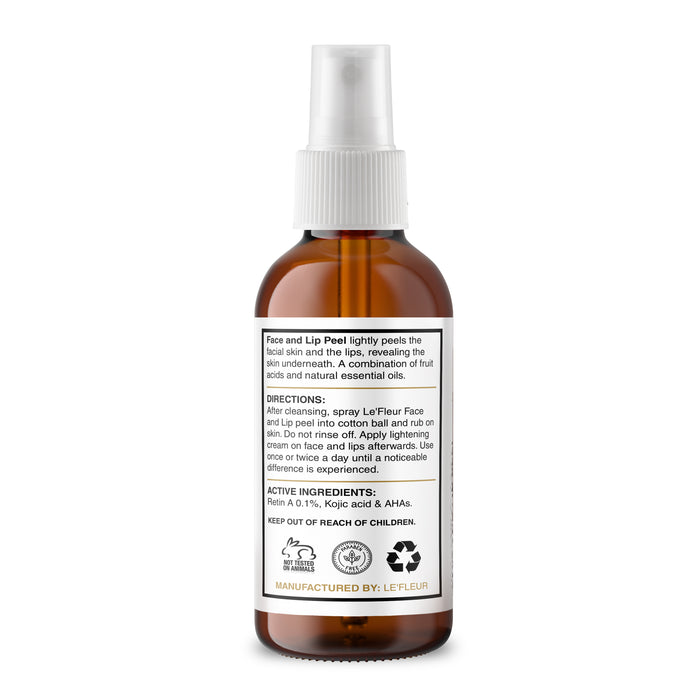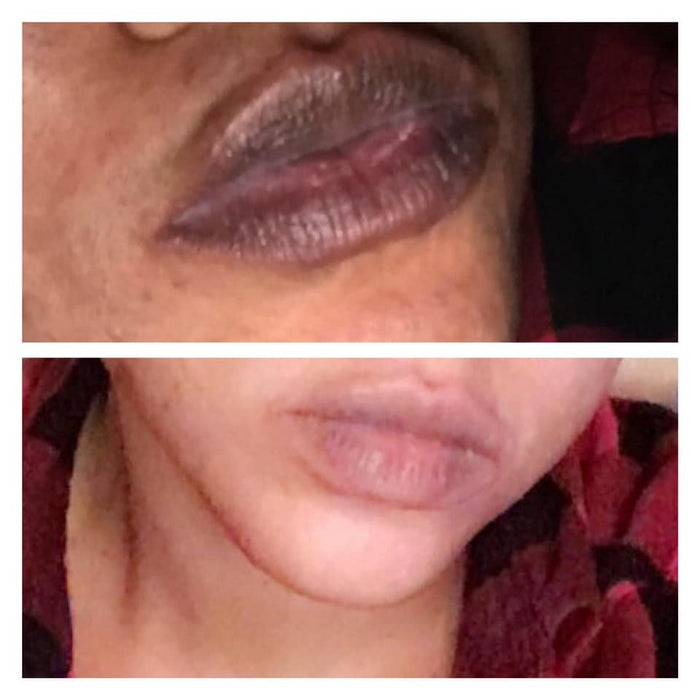 Le'Fleur FACE AND LIP PEEL
Product Description: 
An exfoliating facial and lip peel for removal of dead skin, dark spots, blackhead, sunburn, and a complete facial revival. It lightly peels the facial skin and the lips, revealing the skin underneath. A product especially known to gradually peel and lighten dark/black lips. 


Le'Fleur Face and Lip Peel lightly peels the facial skin and and the lips, revealing the skin underneath A combination of fruits acids and natural essential oils. 


Directions: After cleansing, spray Le'Fleur Face and Lip peel into cotton ball and rub on skin. Do not rinse off. Apply lightening cream on face and lips afterwards. Use once or twice a day until a noticeable difference is experienced. Apply moisturizer after your skin has peeled. 
Pls do not reapply after your skin has already peeled. Doing this will burn your skin. 
Useful tips: While brushing in the daytime, use the toothbrush to brush over your lips for one minute. This helps to exfoliate the lips. 
Active Ingredients: Vitamin A 0.1%, Kojic Acid & AHAs
ALL SALES ARE FINAL. NO REFUNDS OR EXCHANGES
The information on this website has been compiled from published sources and is provided only as a guide. Although every effort has been taken to ensure that information published on this site is correct and up to date, Le'Fleur Skin cannot guarantee the accuracy of all information presented, and accepts no liability in respect of any omission or error. The customer should always take full responsibility on their choices to satisfy themselves as to the ultimate suitability of a product for an intended internal use or external application. Le'Fleur Skin accepts no liability in the unlikely event of an adverse reaction occurring when using one of its products.