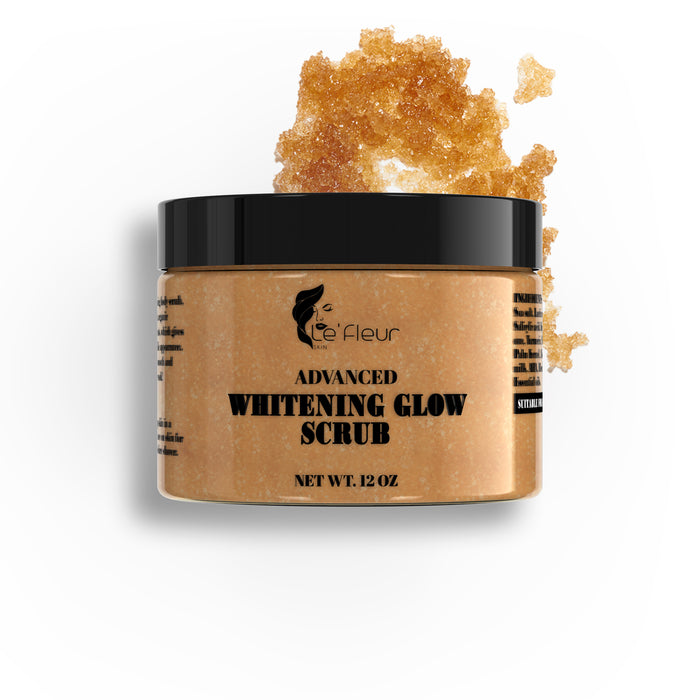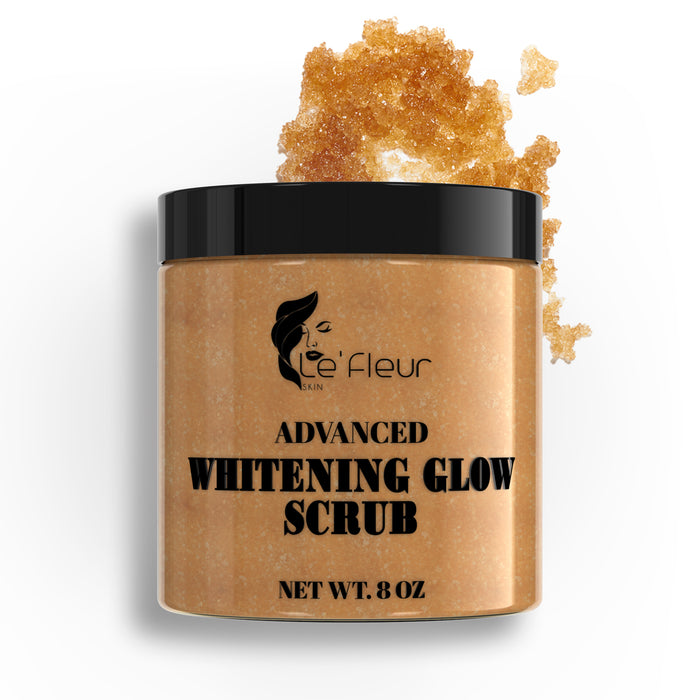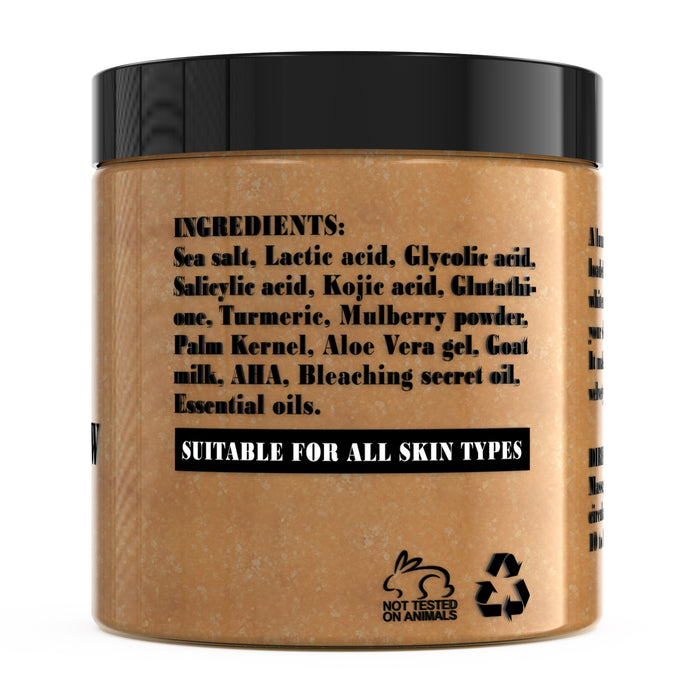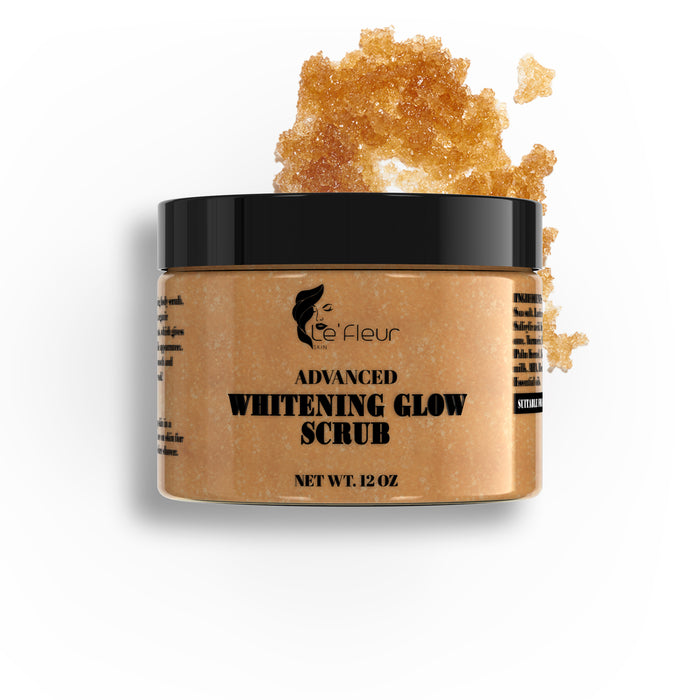 Advanced Whitening Glow Scrub
Advanced Whitening Glow Scrub from Le'Fleur Skin on Vimeo.
A luxurious whitening body scrub, loaded with potent, organic whitening ingredients, which gives your skin a glass-like appearance. It makes the skin smooth and velvety after every wash!



Directions: Massage onto damp skin in a circular motion. Leave on skin for 10 to 15 minutes before shower.
Ingredients: Sea salt, Lactic acid, Glycolic acid, Salicylic acid, Kojic acid, Glutathione, Turmeric, Mulberry powder, Palm Kernel, Aloe Vera gel, Goat milk, AHA, Bleaching secret oil, Essential oils.