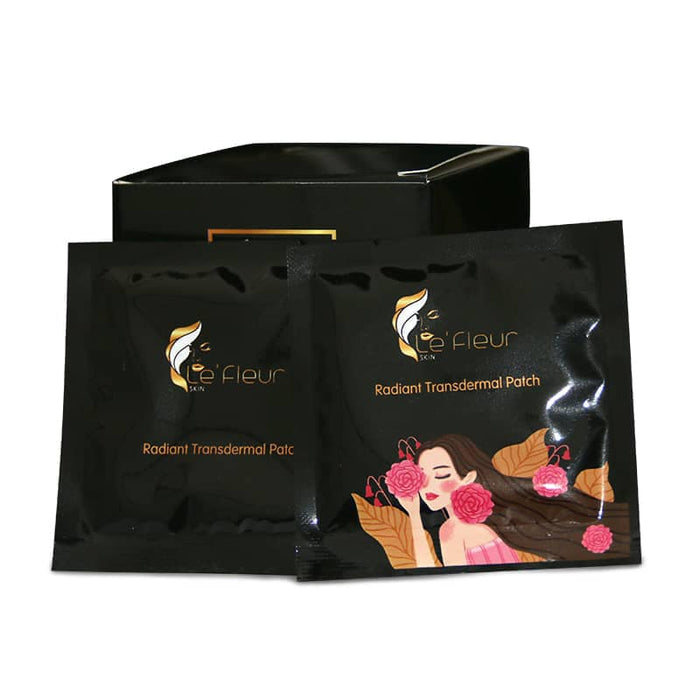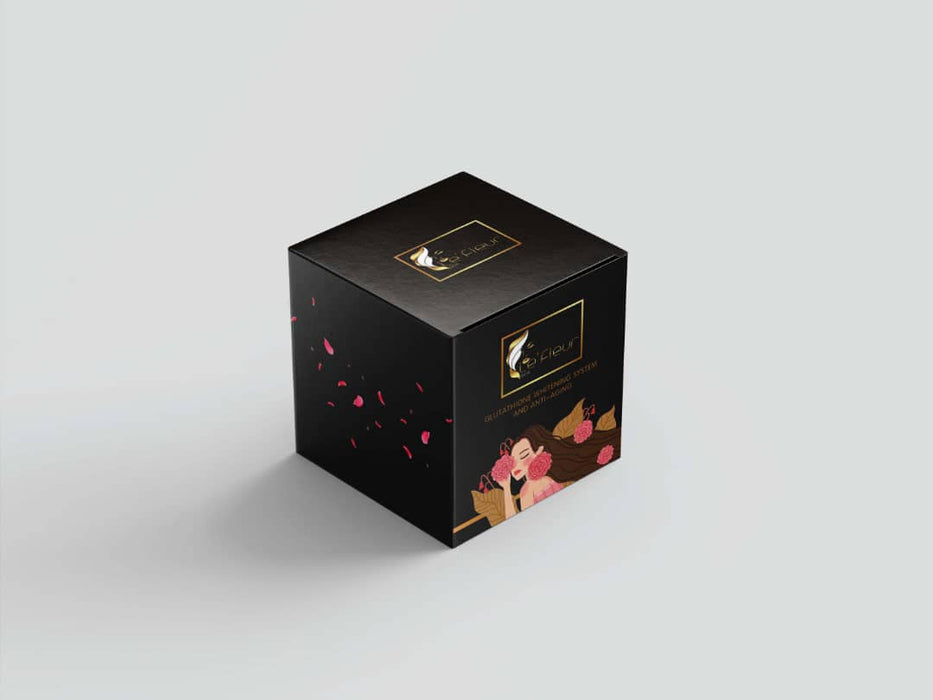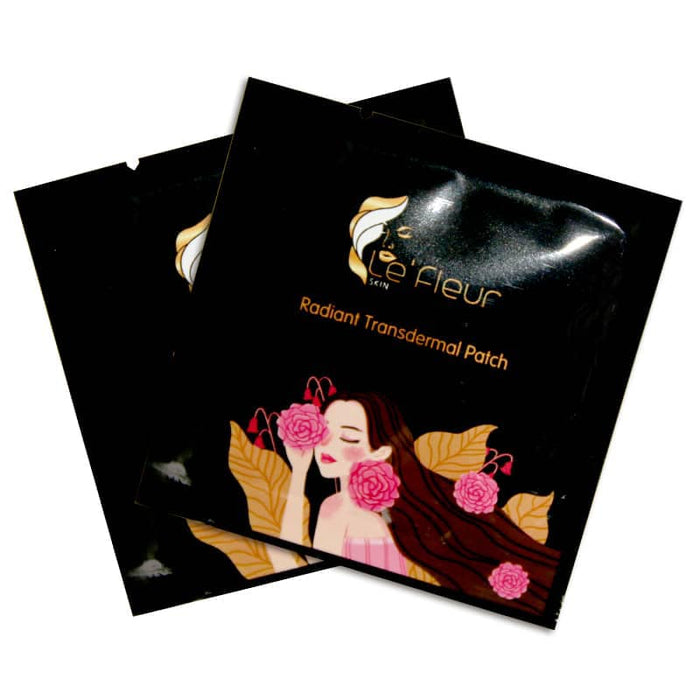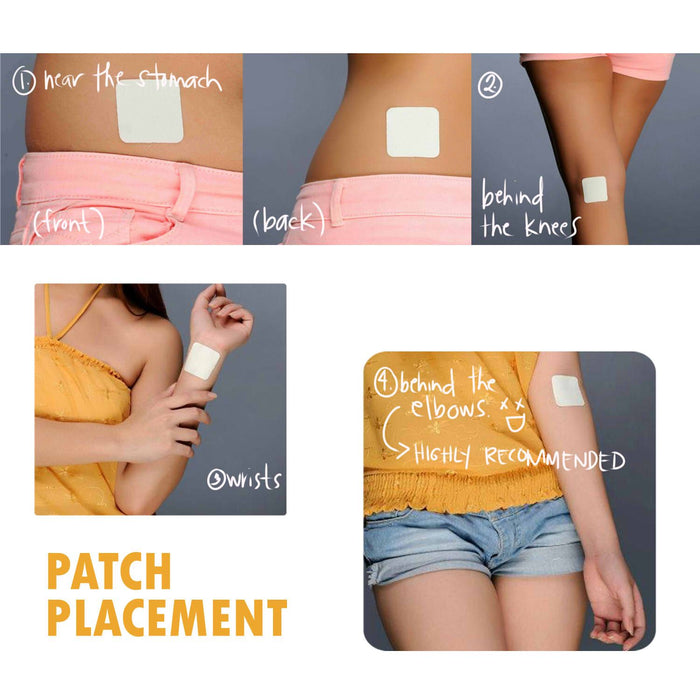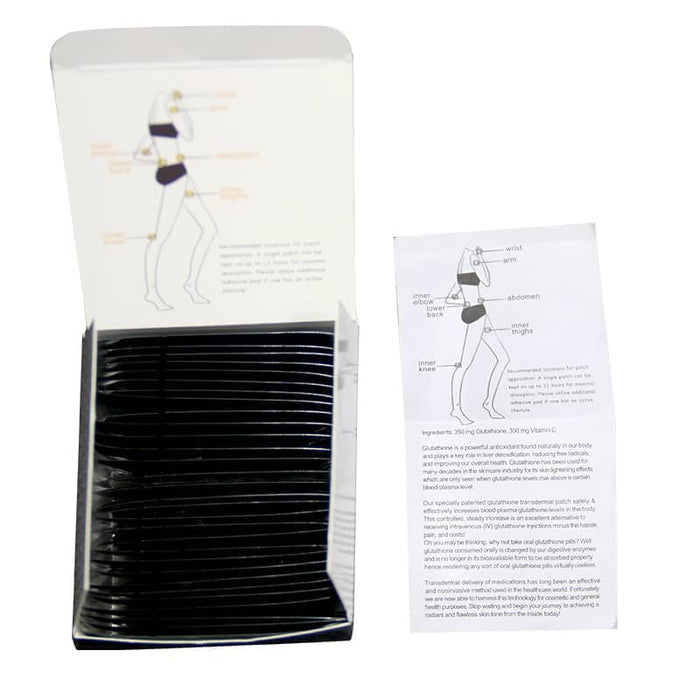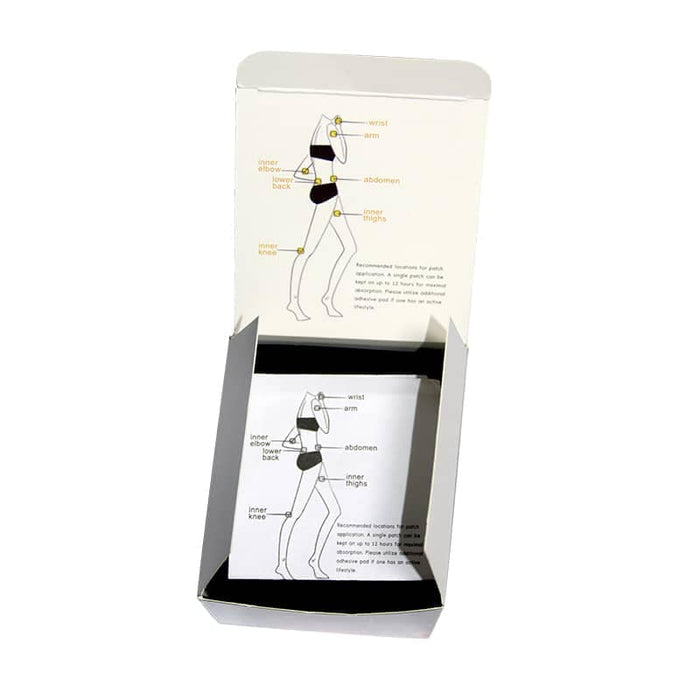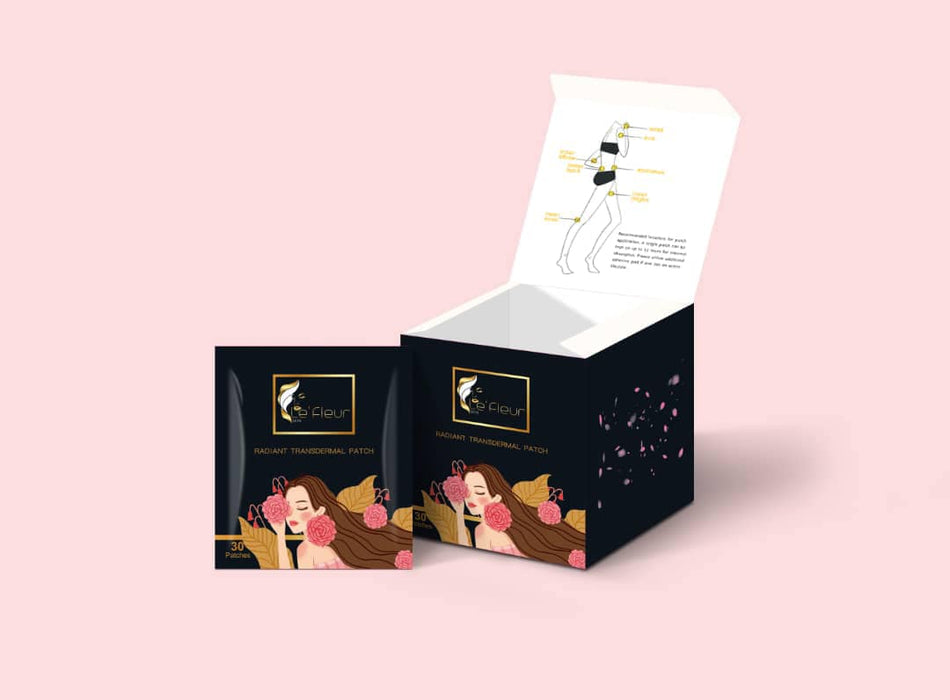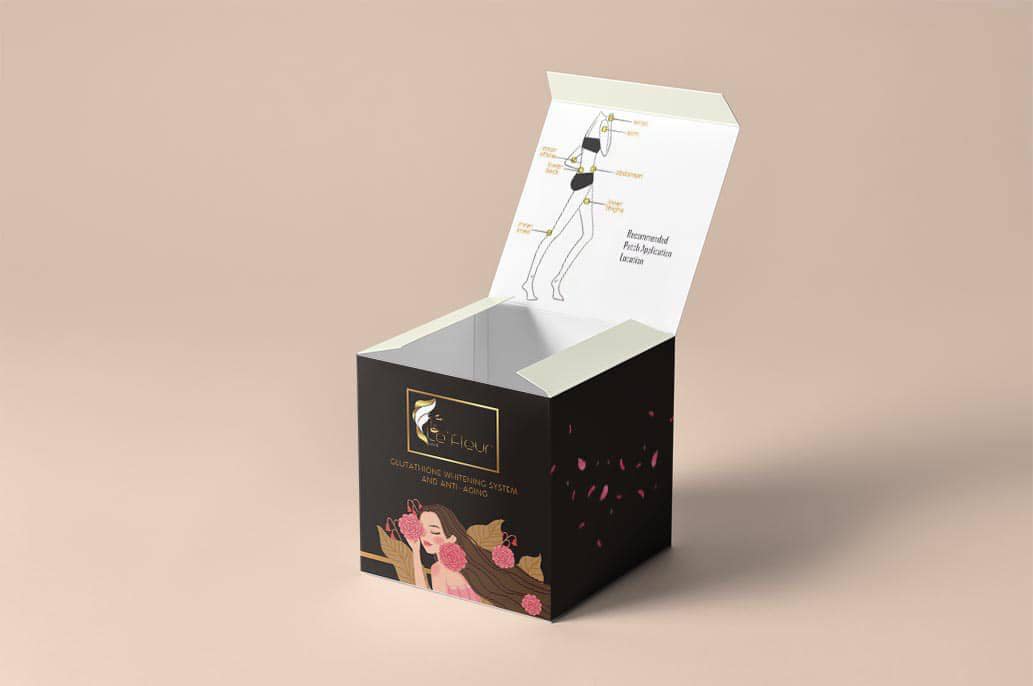 Radiant Transdermal Glutathione Whitening Patches
Pls note: 6 months of consistent use to see viable results. These patches go straight into your bloodstream, unlike pills that would digest in the stomach acids before circulating, thereby making it ineffective. 
Ingredients: 1000 mg Glutathione, 500 mg Vitamin C
For MAXIMUM results, apply 2 patches a day, every 12 hours. 
Glutathione is a powerful antioxidant found naturally in our body and plays a key role in liver detoxification, reducing free radicals, and improving our overall health. Glutathione has been used for many decades in the skincare industry for its skin whitening effects which are only seen when glutathione levels raise above a certain blood-plasma level.

Our specially patented glutathione transdermal patch safely & effectively increases blood- plasma glutathione levels in the body. This controlled, steady increase is an excellent alternative to receiving intravenous (IV) glutathione injections minus the hassle, pain, and costs! Oh you may be thinking, why not take oral glutathione pills?! Well glutathione consumed orally is changed by our digestive enzymes and is no longer in its bioavailable form to be absorbed properly hence rendering any sort of oral glutathione pills virtually useless. 

Transdermal delivery of medications has long been an effective and non-invasive method used in the healthcare world. Fortunately, we are now able to harness this technology for cosmetic and general health purposes. Stop waiting and begin your journey to achieving a radiant and flawless skin tone from the inside today!
Features:

 Increased Glutathione levels
 Evens out skin tone
Reduces skin discoloration, dark marks and acne
 Brightens & illuminates the complexion
 Reduces melanin production
Depigments the skin from inside out
Application Areas:

Wrist 
Arm
Inner elbow
Inner knee
Inner thigh
Lower Back
Abdomen
Application Frequency:
The patch should be applied for 6 consecutive months, 3 patches should be applied per week to maintain results. The patch should be applied on clean skin up to 12 hours.
What's in the box:
30 patches of  Glutathione Skin Whitening Transdermal Patches. 
Directions: Apply Patch to recommended areas, on clean, dry skin, for 12 hours, twice a day.
Warning:
If you are pregnant, nursing or taking any medications, consult your doctor before use. Discontinue use and consult your doctor if any adverse reactions occur. Keep out of reach of children. Store in a cool, dry place.
For maximum absorption: take 1000mg vitamin C everyday
NO EXCHANGES OR REFUNDS DUE TO THE NATURE OF PRODUCT.