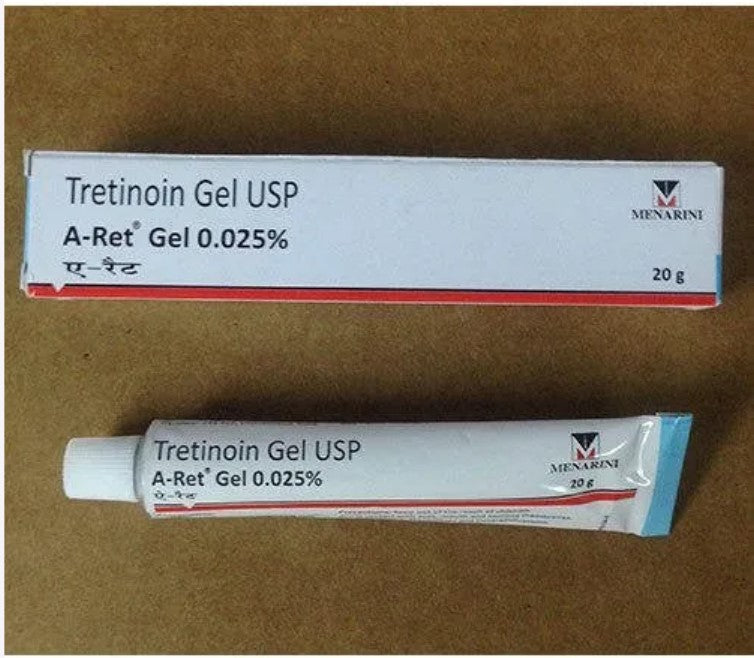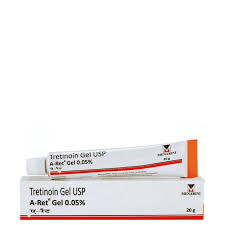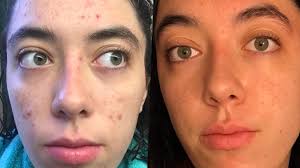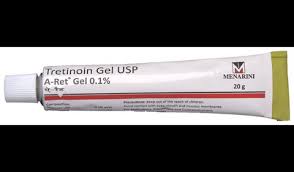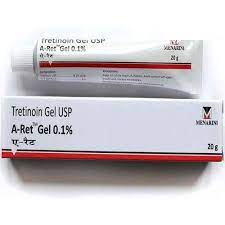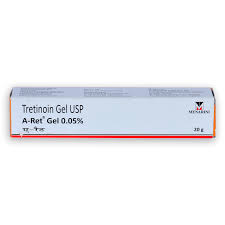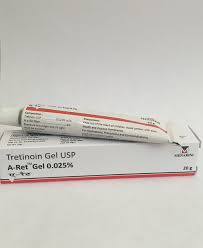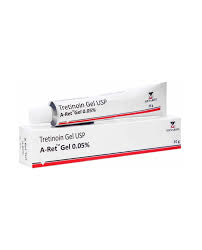 START SLOWLY. Start with the 0.05% if you have never used A-R.et gel. Then when your skin has tolerated it, you can move on to the 0.1% dosage. 
A-R-et Gel is a very active exfoliator that accelerates the skin cycle. It improves pigmentation by speeding up the elimination of melanin in the dermis. It also increases collagen levels in the skin cells and improves fine wrinkles. 
Follow these steps to apply A R-et Gel formulation:
Wash your hands and the skin area affected using a mild soap and water
Pat dries your skin with a cotton cloth
Wait for 20-30 minutes before applying for this medicine
Use clean fingertips, a cotton swab to apply the medication (a pea-sized)
Apply a thin layer of the medicine to cover the affected area.
Apply it religiously Once a day, in the evening. Don't forget your sunscreen in the morning after applying your day cream. Proper care of the infected area is necessary. The application of the cream will prove beneficial and speed up the healing procedure from time to time. You can also mix it with your whitening cream. 
Never use more or less of it or use it more often than prescribed by your doctor. If you forget to apply the dose, skip the dose, and take the next dose on the recommended period if it is too late, but if it is less than 1 hour of the skipping, go and apply it. Never apply too much of the product to balance the missed dose.